Moving house with a baby/toddler is very much complicated and exhausting for the parents. There are many things to do already during shifting and moving, but it becomes more stressful and complicated with small babies. You need to pack all the essential things which are necessary for your baby. Most important, while moving house with a baby, you must have to ensure their safety. By hiring the Best Removals Brisbane, you can leave your stress of relocation process and take care of your baby properly.
There are many things that parents do for safe and smooth relocation with kids. Here, this blog helps you in dealing with babies during moving from one house to another efficiently. Read these following tips given below:
Don't Pack Your Baby Stuff First
Packing is the first step for safely relocating every essential item from the old house to a new home. If you are moving house with a baby, then doesn't start packing your baby's essentials first. Do not box your baby's favourite toys, blanket, and other belongings if you don't want to make your baby cry.
We know it is easy to pack those soft toys and little gadgets, but your baby may need them anytime. So, it is good to pack your baby's belongings one or two days before moving day. It will help you in moving house with a baby smoothly.
Play and Pack With Your Baby
If your baby is older than three years, then you can also involve them in little things. It can be done in a pack-and-play manner. Organize things and ask your little one to do small tasks. This will keep the baby busy at work and will not feel irritated. You play when you start packing their stuff and toys. Ask your child to bring toys and put them in the packing box.
Appreciate and encourage them; this brings a happy feeling to your child and you too. Reward them with their favourite food or chocolate. Take care of them when doing this, and make sure they don't mix all the items because it is just a game for them. Put labels on every box while moving house with a baby. 
After packing all the essentials for your new home:
Don't forget to make a baby bag.
Prepare all the essential things that are necessary for your baby while moving.
Be prepared with napkins, clean water, milk bottle, baby food, diapers, etc., for your baby.
While Moving House With A Baby Don't Put Their Stuff Into Rental Truck
Almost every moving company advises families to move house with a baby or toddler and driving their vehicle. This is necessary because you may need any important for your baby while moving to a new place. So it is good to put all the necessary boxes of your baby into your car.
Put the other items like furniture, cradle, households into the rental truck. Take all the necessary documents like a driving license with yourself. If you move interstate by car, hiring a professional driver for this long journey is good. Drive slow and safe while moving with your baby.
Window Treatment Of Your New Home
For your baby's safety in your new house, window treatment is very much essential. Don't forget about the cords of your windows. Try to fix your windows with cordless shades as soon as you reach your new place. We advise parents not to organize their baby's bed or cradle very close to the window.
After Reaching Your New Home Unbox Childcare Items First
After moving house with a baby, unwrapping and organizing their stuff is most important than any other part of the house. Unwrap your baby's essentials as soon as you reach your new home. Ask your house movers team to organize the baby's room first to make them comfortable with the new house. Stick double tap on every rough article to protect your child from any injury. Make your baby comfortable and give them a nap after a long journey.
Keep Baby Away From Heavy/Electrical Appliances
As much as the window treatment is essential for your baby's safety, keeping them away from heavy boxes and electrical appliances is also very much important. Make sure that while organizing these heavy articles at your new home, your baby won't crawl here and there because it can also cause injury to your child. Keep your little one safe.
Just Be Calm While Moving House With A Baby
We know moving house is tiring task for you and as well as for the baby also. Therefore calmly handle this temporary trouble. Have good thoughts about your new journey to the new place. Don't panic because if you become anxious, your baby will also feel anxious during a move. And this can make your situation worse. So be calm, choose expert movers like Best removals Brisbane to make a good move.
Hire Professional Movers For Moving House With A Baby
Appointing professional house movers is always a wise decision, especially for moving house with a baby. They can quickly reduce your anxiety and stress about moving. Professionals know their work very well and are well-trained in packing, moving, and organizing. Even if your budget is reasonable, then you can hire a babysitter for your little one.
Hiring a babysitter can help you to coordinate with the moving team properly. You can ask your friends and family members to care for your small baby during the house relocation. Ask for every essential service from your movers, which is essential for a safe and smooth relocation.
So if you are also planning to move with your little one, then feel free to call the best mover of Brisbane – Best Removals Brisbane.
Call on – 1800849008 OR

Email – info@bestremovalsbrisbane.com.au
To get a quote for free, click on this link!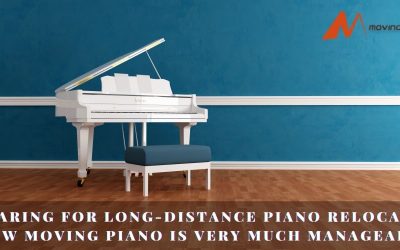 Oh Great! You will be shifting to a new house in Brisbane, feeling excited and a bit nervous about moving house. Shifting can be very stressful and mind freaking if you have lots of delicate stuff like a pool table, piano, antiques in your home. Of all these delicate...
read more