Whenever we plan to move from one place to another, we feel worried and stressed because we think about how we can quickly move our furniture, which is an essential part of every house. Proper packing is very much necessary to move your lovely furniture safely from one place to another.
Moving furniture without assisting any professional movers may often get you many injuries and damages to your furniture. And if you are looking to hire a professional Furniture Removalists in Brisbane, then focus on some critical points about the good qualities of a professional furniture moving company given below.
Quality of an Expert Furniture Removalists & Movers in Brisbane
Here are some parameters which can help you to choose the best local & interstate furniture removalists in Brisbane:
Packing Tools and Technique
Packing your furniture correctly is the very first step towards safe movement from one location to another location. Furniture packing takes time, but it is very much essential to pack your stuff properly. And before hiring any moving company, please examine their proper tools and equipment for packaging your furniture. Proper packing ensures no damage and provides your goods with a safe delivery at your new desired location.
Door-to-Door Service
While choosing furniture removalists in Brisbane, make sure they provide you door-to-door removalists services. Door-to-door service means that the company you are hiring for moving your furniture either in local areas or interstate will provide you with complete loading and unloading as well as establishment service. It helps you a lot in the process of relocation.
Transportation Medium
Moving your furniture from one location to another is the most crucial part after packaging. Always select the best transportation medium for moving your furniture. Check out how much space you need to load and place your furniture and then choose the relevant transportation medium.
Are they Authorized or not?
As we talk about the professional Furniture Movers in Brisbane, it is necessary that you should always go through an authorized company. Before hiring any moving company, please look over their details. This will ensure that the moving company is genuine and your goods are in safe hands.
Read the Reviews
You must read the reviews of old customers of that particular furniture moving company to whom you will choose. It will help you to give a clear picture of their services and behaviour towards their customers.
Cost-Effective
Everyone wants a great deal having expert service at low or cheap prices. Do check the price list and service cost before hiring any furniture removals company. Always go for a value of money deal.
Insurance Policy
Always choose that company which will provide you with the proper insurance for your goods. This ensures that if any loss happens during furniture relocation, that company will pay the price of that loss. Must read the terms and conditions properly before hiring.
Best Removals Brisbane – The only movers you're glad to see!
After getting an idea about the qualities of a good mover company, you must think if there is any company that fits the best in the mentioned parameters as good furniture removalists. The answer is YES! — Best Removals Brisbane is the most chosen and promising furniture movers in Brisbane and the nearby states of Brisbane.
Best Removals Brisbane is well known for its expertise in removal and relocation services all over Brisbane. We provide our customers with a wide range of moving and cleaning services in Brisbane at fair rates. Best Removals Brisbane is the best-suited company for furniture removals in Brisbane. We make your move smooth and hassle-free.
Best Removals Brisbane is an expert furniture removalist service provider in Brisbane. We pack and move all kinds of furniture like a chair, writing desk, bookshelf/bookcase, table, single bed, double bed, dining table, sofa set, pool table, wardrobe, etc.
We give exceptional services to unique furniture or wood art pieces like the piano and pool table. As we understand, your pool table and piano are very delicate and heavy pieces of wood in your house and need some special care during shifting or moving from one place to another.
Best Removals Brisbane understands the requirements and expectations of its customers. We believe in customer satisfaction and high-quality delivery of service. After choosing any particular service, the team Best Removals Brisbane plan and organize all your relocation process and highly focus on the safety of your goods.
How Best Removes Brisbane Process Your Furniture Relocation?
After booking Best Removals Brisbane for local & interstate furniture removals, a few hours later, our team comes to your place and plans correctly with you how you want to make your move. We discuss all the necessary points for the safe relocation of furniture and other stuff of your house.
According to the nature of your furniture, we pack all your valuable furniture with proper packing materials and supplies 
After the high-quality wrapping and packing, we move or load your furniture safely into the vehicle with the help of a loader or trollies.
Finally,  we will move all the furniture and goods to your new location in a very smooth and safe way.
You can assist Best Removals Brisbane with other intermediate tasks like cleaning, storage, sanitizing, etc. We provide a great experience of moving and relocation at very fair prices for sure. Contact us and get free moving quotes, and we provide special discounts to our customers for their convenience under their budget.
Best Removals Brisbane – Lifts your Shifts
Best Removals Brisbane is the best option for everyone who wants to move freely without any hesitation. We guarantee you that we provide you with the professional relocation service of furniture at a very reasonable price than any other furniture removalists in the city.
Our prices won't flush you out and if you are searching for comfort moves at good deals, then Best Removals Brisbane suits you the best. If you want to know more about us or  have a query or question in your mind,
feel free to ask and immediately.
Call on this number: 1800849008 OR

Email us at info@bestremovalsbrisbane.com.au

To get a free quotation now, hit this button!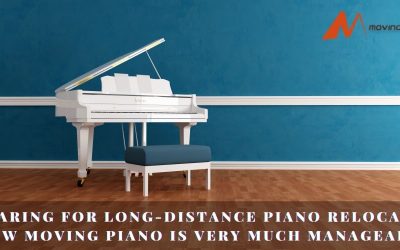 Oh Great! You will be shifting to a new house in Brisbane, feeling excited and a bit nervous about moving house. Shifting can be very stressful and mind freaking if you have lots of delicate stuff like a pool table, piano, antiques in your home. Of all these delicate...
read more