The hardness of the job is much more reflective when you don't know how to do it. There is no doubt and moving interstate is a thorough and challenging job. People often make mistakes because they don't know the best way to complete the cycle. A healthy thought of move executes well and makes the scope of security and safety. Nonetheless, not hiring proficient interstate removalists can prompt something turning out badly. Most common interstate moving mistakes include not checking up your movers:
Not hiring professional interstate removalists
Packing and handling your belongings will never be accessible until you have done it several times before, or you are yourself a trained packer and mover. Why? Because it involves many complications. Not all individuals can do it on their own. From finding the appropriate packing material, right moving trolley, labour, etc., for safe removal, to loading, unpacking and moving it to your new location, it's all very exhaustive and tiring.
A DIY move can also lead to severe injuries and losses while trying to pack and load huge items on your own. It could damage the belongings and prompt your expenses and make you or your family member badly injured. Rather than doing all by yourself and creating trouble, you can opt for a moving company with the experience, resources, and expertise to move several households and offices like yours. Because of these reasons, not hiring a professional moving company for a big interstate removal is a sure shot mistake that people commit.
Hiring the Interstate Removalists at the last moment
If you need to be comfortable and experience your move, the only way is to stay prepared for it, well in advance. Planning can make your removal process more manageable and smoother than you might think. Packing, handling and loading is a serious job and only trained interstate removalists can adequately perform this job within the given time. So make a schedule and decide when you are going to book the moving service. You can google for the best moving companies and check for the best moving days for prior notice.
The biggest drawback of hiring interstate removalists at the last moment is that you end up paying more.
When racing to move your things, you may not get the occasion to bargain with them. Since at that point, your needs will change into completing your move, and you may not want to miss the opportunity, not paying a couple of additional bucks.
Not asking thoroughly
Many of the interstate removalists in Brisbane charge a hidden fee in the last or after the relocation. Why? Due to a lack of thorough inquiry!
Whenever we first encounter a moving company or compare quotes of a few selected, we do not ask for complete information. A company that isn't providing information or comfortable telling what consists of its additional cost is not worthy of your time!
Make sure you make a list of questions for addressing with your removalists. Why so?
It will help to understand the company's terms and policies better
You will not feel cheated for paying additional money or hidden charges at the end of the relocation
You will better decide on what packing material will you get and of what quality?
How is the unloading going to happen at the new place?
How much time will it take to complete the process?
You can also ask for a pre-move survey to better know your moving company and let them know more about your move.
During the pandemic, you can assure your safety by asking what safety precautions they are taking? You can negotiate on quotes, etc.
Not comparing quotes of other interstate removalists
There is no shortage of professional movers and packers in Brisbane. You can reach various accessible movers and packers in your city or town without much trouble or hassle. You will find both competent removal companies, one who is experienced, using the latest tools and equipment, and others who do not have appropriate moving machinery and workers. In every case, not every moving company is similarly skilled or experienced.
Not looking at and assessing a couple of interstate removalists in Brisbane could be a poorer decision you may take. So the wise choice is to make sure you don't settle for the first moving company you come across with. Try out talking to others and taking references with your close ones. You can also walk down to two or three removalists near you and check on the quality of packing, trucks, labours, etc., they are offering on a real-time basis.
Self Packing
You will surely be exceptionally cautious whenever packing your belongings; however, the odds are you do not have the experience needed for safe and professional packaging. You are not an expert, so probably you don't have the right and complete knowledge of packing the stuff.
"Do it Yourself" packing or "self-packing" is very time-consuming as well. All you need much time to pack all of your items properly. Hiring a professional moving company with expertise in packing all types and sizes saves much time and guarantees you safe removal.
Here are some more most common missteps individuals make when they endeavour a move:
Go through the agreement carefully before sign it,
Department of transportation of moving should always have the moving license
forget to take insurance
do not forget to take the bag of essentials.
Forgetting your insurance is one of the most common mistakes during Interstate Move
If you value your stuff, then having their insurance is a must. Particularly when you are moving interstate, you should definitely get full or partial insurance cover from the best removalists near you. For an insurance policy, you can ask around with your movers to see what they have to offer.
You will have some opportunities there. If it does not cover some of your movable items, search for additional insurance. It is better to be safe than regretful. Pay more means to keep chattels and arts safe. Many movers offer various insurance. When you ask around and explore online, look up their policies. It may influence your decision.
Relocating stuff more than your need
Maybe one of the most stressful parts of moving is the process of reducing your possessions. We all have them, something you have not used or even noticed in a month or perhaps years. If they quickly disappeared, you have not missed them. But once you see them again, it is challenging to get rid of them.
That is why hiring professional interstate removalists is always a better choice to make.
Our brand is prominent in this area for many years. Our Professionals had encountered so many situations in this business that they are not anonymous to any other condition.
Best Removals Brisbane is the most trusted local and interstate moving company, helps you move anywhere in Australia with security and safety. To know more about our services,
You can call us on 1800 849 008 or

Email us at info@bestremovalsbrisbane.com.au. 
Click on this link to contact our friendly customer service team for a task-free quote for Pool Removal Service.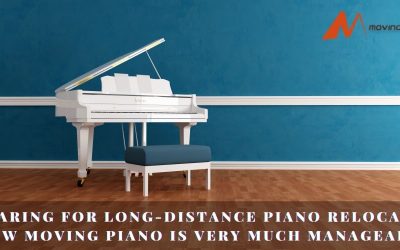 Oh Great! You will be shifting to a new house in Brisbane, feeling excited and a bit nervous about moving house. Shifting can be very stressful and mind freaking if you have lots of delicate stuff like a pool table, piano, antiques in your home. Of all these delicate...
read more