The pool table is one of the most entertaining items in the house, particularly for a perfect man and woman cave. However, pool tables are the most cumbersome items to move. The pool table can range from around eight to ten feet long and weigh 700 pounds and more. That indicates it is necessary to take the proper steps to relocate these items from one location to the desired destination. The following steps by steps guide will help you to relocate your pool table to a new place.
Steps to relocate your pool table to the desired destination
If you hire expert pool table removalists who can be helpful, you may decide to move it by yourself. If you decide to move your pool table on your own or with your friend circle or your family member, take a few steps to keep your moving process safe and secure.
Tools and equipment for moving a pool table
Remember that, before relocating the pool table, you will first need to disassemble the pool table. Disassembling make it easier to carry anywhere.
For disassembling and transporting your pool table, we recommend these tools and equipment for safe and smooth relocation:
Moving Dollies
Measuring Tape
Carpenters' Level
Flathead Screwdriver
Cutting tools such as snip
Power Drill
Socket Wrench
A Staple Remover or staple puller
Bubble wrap or furniture moving blanket to keep the pool table secure throughout the move and save it from scratches.
It is necessary to know what needs to move your pool table, and there are the following specific steps for how to move the pool table.
Proper measurement of doorways and pathways
Before disassembling your precious pool table, it is necessary to figure out the space you have to relocate the pool table without any damage. You can use a measuring tape to measure the stairway, doorway through which your pool table need to travel. It is necessary either you are moving your pool table out of the house or another place within your house. It is also essential that the new destination of your pool table has enough space to hold it.
Disassembling the pool table parts 
The second step is to separate the pool table parts, and it will help us move the pool table easily anywhere. Pool tables are not designed to move without disassembly.
Some parts of the pool table which you need to disassemble during relocation:
Rails
Slates
Table legs
Felt
Wrapping And Packing
Following the disassembling process, securely and safely each item with bubble wrap to prevent damage. You can use a cushion for extra protection. the slate can be wrap with a moving blanket.
After dismantle, you have to assemble it in your new location. It is mandatory for you to go through the manufacturers' instructions before dismantling the pool table. It helps you prevent any mishap.
With everything wrapped and ready to transit, labelled them to know what is placed on which box. This makes the reassembling process very much easy.
Before the relocation, the next and last step is to load the detached part of the pool table onto the moving vehicle.
Loading and Unloading
Moving the pool table to the vehicle is a hectic process because there are more chances of uncertainty if there is any mistake. So all you need is four dollies for each leg. We recommend you to take the help of four people who maintain the balance of dollies during the move. Then with the help of a lift, you can place the pool table in the vehicle. When you reach your destination, unload it with the help of 2-3 people; otherwise, you may hurt yourself or damage the pool table.
Relocate pool table with the help of professionals hand
Relocating a pool table is one of the most complex processes for relocating a piece of furniture, other than a piano, artifact or antique. Disassembling the pool table is a hectic process, but it becomes a challenging process for assembling. Moving these massive items can cause severe injuries like muscles cramps and damaged parts of the dining table. Hence, it is best to leave the task of relocation of a pool table to the professionals.
So professionals are not just a good reason, but they might give the only answer if you are not a labourer type. Best Removals Brisbane will not bore you by making you understand the essentials of a pool table. Your problem is not about buying a pool table but looking for someone who can assist you in shifting your pool table without getting into any trouble.
You have a pool table, and you are pretty well aware of the thing on which you made a considerable investment. And, there is a clear fact that you can't afford to damage your pool table without considering some experts in that area.
First and foremost, don't try to move a pool table by yourself- Why?
Expensive and heavy.
Fragile.
I Have no idea how to do it!
Who is going to lift with me?
More chances of injury.
We are not holding you back to remove your pool table on your own. But all these points are not assumptions but facts. That's why doing the right thing and hiring professionals are not only going to save your pool table from damage but remove all the unnecessary hard work required for the job. Professional pool table removalists in Brisbane are not costly, you will get free moving quotes & pre-move survey from them and they always have an intelligent plan to tackle the problem.
So, How our pool table removalists, Brisbane Services help the customers?
There is an easy and informative description of how our team will help you effortlessly move your piano. We will hit your stipulation like a pro. Each member of our team has enough knowledge of every aspect of a pool table. From its cue balls to its leg levellers, they know it all.
It consists of several parts as well. With the same texture as the piano, pool tables are bulky, hard on weight and fragile. If it gets damaged, they can quickly raise your bill for paying more without moving an inch. Our Professional pool table movers Brisbane have an insurance plan for you to ensure every bit of safety along the way.
Just because of being in this profession for many years, we are always ready to move any pool table whenever you want. We try to provide you with a service with minor errors and more accuracy in every step. Provide multiple checkings on every aspect of the plan and assure everything is correct. We will allow you only one thing to do: sitting, relaxing, and watching.
We are reliable because our workers from a moving firm have enough experience to make your work easy. We are the master player of their domain. The track record of Best Removals Brisbane speaks for the company's performance over the years. We provide you with a complete solution for all the problems related to your relocation. Like the packaging, installation, convey, etc.
One time fees only: No hidden or extra charges you need to pay.
Stressbusters: One common thing in every professional moving company is that we are liable to make you stress-free. So, don't get too late if you are planning to shift elsewhere in Australia and have a big concern about your pool table.
Now you have all the right reasons to call professionals.
To know more about our service we are 24*7 available to assist you.
Just dial our number 1800 849 008 Or

You can write us to our email id info@bestremovalsbrisbane.com.au
For a free online quotation, just click on this link!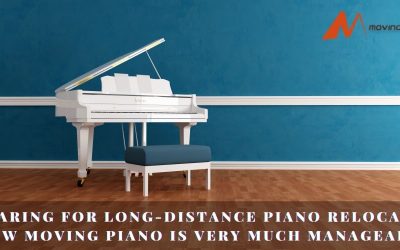 Oh Great! You will be shifting to a new house in Brisbane, feeling excited and a bit nervous about moving house. Shifting can be very stressful and mind freaking if you have lots of delicate stuff like a pool table, piano, antiques in your home. Of all these delicate...
read more