Moving from one place to another requires much effort that is often very tiring and leads to stress and tension. The only method to reduce pressure and prevent getting tired is by hiring professional house removalists in Brisbane. Professional movers take care of moving your goods, packing them, and reassembling them at the desired destination.
If you want to have a successful move, start arranging your belongings in advance and be fully attentive to all crucial details of your entire transit process. These are several things you can do to make your shifting process considerably more tranquil, and that is to do some preparation before.
Best Removals Brisbane follows and encompasses all the guidelines and terms of necessary regulatory bodies for removalists in Australia. These bodies help shield the customer, comfort border regulations and build better outcomes for the customers and movers.
Tips that help you when hiring the best house removalists in Brisbane:
Compare quotes from several removalists.
It is imperative to compare quotes from several removal companies. Once you have decided to relocate and have fixed a moving date, start researching the removal companies in Brisbane. You might not find cheap removalists in Brisbane at one go, and it might require much exploring.
Receiving quotes from house removalists in Brisbane is entirely free of cost and easy. All you have to do is fill a form, and they will come to your house to do a quick survey and give you an estimate for your local or interstate move.
Schedule your relocation on the weekdays
Most people prefer to move on the weekends as they are free and usually have no work. That is why it is often much cheaper and affordable to relocate on the weekdays if we have time. It is also believed that relocating in the middle of the month is comparatively cheaper than moving towards the end. Before your relocation, ensure that you get cheaper rates.
List down the unmovable properties
List down belongings that your movers deny to move. All you need to make an arrangement to relocate them on your own. Some speciality Movers like us can help you to move such items. Some of the specific things like your plants and your pets are hard to relocate from one place to another on a moving vehicle. So, start organising the right sources to transfer such things. You can take them with you in your car and relocate them to the new desired destination.
Get suitable moving insurance
This is the most important factor by which help you to secure your valuable possession from damage or theft. You can choose the best insurance plan. If needed, don't wait to buy extra coverage for your precious items that provide sentiment and financial value.
Clean up your house
Furniture removalists in Brisbane charge based on hour, and the longer your relocation takes, the more you will have to pay. If you have limited goods, then it will take you less time to move and, as a result, will be cheaper. If you have a lot of extra goods that you do not plan on using and want to clean up at your new house, you will end up paying more than what was required. It is better to clean up before your movers arrive and throwing away the extra goods so that your entire relocation can be convenient and cheap. 
Sell all your unwanted belongings
All families have a ton of stuff that they never use but never throw away either. All such goods only add to the total relocation time and charge you extra money. The best way to save both time and money is to sell all your belongings before the arrival of your interstate house removalists in Brisbane. All the goods that you don't want to sell can be donated to charities. This will not only help reduce your cost and time but also help you perform a good deed. 
Pack your goods
Most of the house removalists in Brisbane offer not just moving services but also packing services at a minimal cost. However, that can be availed at an extra cost. If you want to avoid spending more on your relocation, then you can pack all your boxes before the house removalists arrive.
It will help you to save money and also put your old boxes to use. Ensure that all your old boxes are in good condition. The boxes can be used to store things and protect them from damage. 
Use the Quality packaging material
The proper packaging is essential to relocate all your goods and belongings safely and securely. Packing paper and bubble wraps play a significant role in ensuring the safety and security of all your belongings. To avoid any damage to the fragile items, they can be wrapped using towels and linen clothing. Pack all your food items separately to not leak during transportation and stain all your clothes or furniture. 
Label all your goods
Packing and labelling all your belongings is essential. It helps you to unpack things quickly once they reach the desired location. Once your furniture removalists in Brisbane reach your location, they can easily place all your belongings at the desired location. It will not only help you to save your time and efforts. It will also help avoid any confusion about what goes in which room, and all you have to do is unpack the boxes. 
Pack kitchen essentials separately
Relocating to a new place is time-consuming and tiring. It is not easy to unpack and reassemble all the goods within a day. This is why it is essential to pack all your kitchen items separately so that you can reassemble them quickly and set up your cooking items to cook without any issues at your new place. Pack all your cutlery and other kitchen tools separately, so you don't have to look for them.
Click every item on your phone
In this era, everyone has a smartphone, and all you have is to click the images of your belongings which is packed by your movers and placed into the van for relocating. These images will be proof of the condition of your belongings.
Keep your personal information secure
The mover or any of your friends who have present or at the time of relocation, you should not have access to your personal information. Keep secure your all bank details, your bank cards and all other vital papers locked. Scrap all the old records to secure your privacy.
Conclusion
House removalists in Brisbane charge affordable and cheap rates due to which everyone can afford them. It is even better than moving on our own because the removalists completely guarantee the safety and security of the goods. Experienced removalists know the tips and tricks to carry out the move. Best Removals Brisbane is better at handling the entire relocation than most individuals as they know the entire procedure in advance.
For more details
Call us at 1800 849 008, or

You can mail us at info@bestremovalsbrisbane.com.au.
For an instant online quote, quickly click on this button!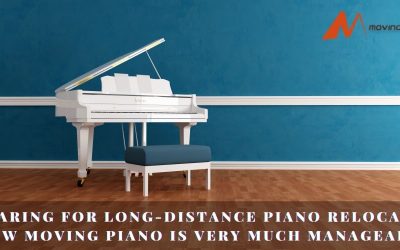 Oh Great! You will be shifting to a new house in Brisbane, feeling excited and a bit nervous about moving house. Shifting can be very stressful and mind freaking if you have lots of delicate stuff like a pool table, piano, antiques in your home. Of all these delicate...
read more