There are many tasks in life that can lead to a particular trauma. A trauma that stays in mind forever. This creates a depressing situation. People suffering from depression feel pressured every time. It is painful and intolerable. Your mental health is dependent on the daily task you do. Whatever you do as a daily routine directly impacts your mental state. Moving is such a task that it is challenging yet important. Depression does not always come up with an accident, violence, abuse or bullying, but relocation can also be one of the reasons for it. When it comes to moving to a new place, your life changes and gets a new scenario. This change can be a real challenge for you. Moving to a new location is not easy. It demands your time and attention, as it is a matter of your belongings. Relocation depression is an accurate term which states how challenging moving can be for anyone.
What Does Relocation Depression Mean?
Relocation depression is a term used for the discomfort and endless sadness for many months caused due to moving to a new place. It ultimately doesn't depend on how far or short the distance was. Relocation depression is not anything weird or uncommon. First of all, you need to clear in your head that it can happen to anyone at any time. When you relocate to a new place, it is like a new chapter added to the book of life. It will bring more new things to your destiny. It can change the setups for you. Some get excited by even the thought of entering a new place, and some feel a sudden sadness of leaving the old area. The latter one may also experience a nervous breakdown. In this article, we will learn more about the relocation depression. Let's take a look at this severe yet not so widespread issue. We have tried to make you clear about the causes and the ways to overcome relocation depression.
What Are The Symptoms And Causes Of Relocation Depression?
There is one thing to understand, it is in your control to take care of yourself, and in addition to that, you also do not have control over any disease happening to you. All you can do is be over it or take precautions. So, try to understand the depth of causes mentioned below. Many of the symptoms of relocation depression start from fear. Fear of going to an entirely new place. This development of unknown fear leads to depression. Here, the site you live in is your comfort level, but what if you have to leave everything and move to a new place? It is hard for many people, which is why they fear missing all the things behind. They have this thought in their mind that now after going to the place, everything will start from square one. We are so dependent on our daily routines that we feel a bit of discomfort in getting out of it all.
Like, there can be chapters of the following symptoms during relocation:
Anxiety
Aggressive nature
Fear of starting everything out of comfort.
No interest and fun left in any pleasurable activity.
Losing weight and appetite.
Lost focus in work.
Difficult to concentrate.
Want to be alone.
Irritation from even loved ones.
Feeling no hope left.
Increasing eating disorders.
All the symptoms mentioned above occur while you are depressed. These are unavoidable and a serious matter of concern. Many people who have faced the relocation depression have stated that it is a lost feeling; a person going through this might lose self-control and confidence. It can be a challenge for you, but it is essential to get over it soon.
Relocation Depression Can Happen To Anyone Due To Many Reasons:
Fear of leaving the comfort of an old place.
Fear of losing the attachment with the old place or people. Fear of going far from family and friends. One might get a thought of losing touch with them after the relocation.
Getting goosebumps from even thoughts of new life.
Finding it difficult to adapt to the changed surroundings.
As being an introvert, getting a hard hand in meeting new people.
All the issues can be a reason for the start of the relocation depression. A new beginning is pretending to be a nightmare for you. You want a good life, but this emotion of new things all around gives you a shock of a bit of uneasiness. It is totally normal.
Best Ways To Beat The Relocation Depression
If you find the answer everywhere, stop doing it and find it within yourself. You have all the answers in you. This feeling of losing everything should not take the lead in your head. You may have been on the couch thinking about what to do next to get over this pain of depression. There are chances that you might not be looking at the good side of the coin. Adapting to a new life seems like a big struggle, but it is worth doing. It will bring you a good and developed environment. To help you understand how to overcome the relocation depression, we have pointed out some methods or thoughts below. Check it out.
Do Not Stress At All During The Relocation Process
Stress ruins many good things in life. It makes you weaker from the inside, and the worst part is that no one can even see how painful it is. It is you who deals with it daily. So, to avoid the relocation depression, it is better to try not to take any stress of moving. Involve yourself in good habits and routines.
Do Not Overdo Anything Before Or After The Relocation
When you are moving long distances, many people force themselves to work more. Even after moving, they pressurize their head to look at the packed boxes everywhere in the house. They get themselves struggling between the big or small packages of cardboard. The best way is not to force yourself to work more. Everyone has potential, and they should perform the work as per their capabilities and strength. For example, if you can hold a ten kilos box, then do it that much only, not more than that. If you try to have more than ten kilos, it will definitely drop you in stress and pain. So, please find out your capabilities and do not stretch them unnecessarily. Understand that you have already come so far and now it is not a good idea to ruin it.
Involve Your Close Ones To Help You
Surrounding yourself with loved ones is always great to enhance the aura. If you are the one dealing with Relocation depression, then call out any of your friends or family members to join you in the process of moving. Their company may have a chance to ease out things for you. You will not have to deal with anything alone then. The warmth of their love for you will gradually decrease the mental pressure on your head. Enjoy your time with your family. Spend quality time with them playing games or talking about fun memories of you with them. Calm the situation by embracing the small moments with your friends and family.
Maintain Your Positivity At Any Cost
Nothing should come between your mental peace and health. Nothing can be more important than your mental health. Relocation depression comes when we look at moving in the way of extra burden. But why are you not looking at it as a new bundle of opportunities? This comes with being positive. Be positive at any cost. Learn to look at the positive sides of the situation. They say, when life throws lemons at you, make a lemonade. Create an optimistic aura around you. If you are away from your home, reach out to them through social media. Call them every day. Share your day to day details with them, and it will be good to establish a bond between you and them even after living so far.
Developing A Hobby Is A Must
Relocating to a different place is about leaving all the daily places to stroll behind. So, why not be in a routine here. Go out and involve yourself in any hobby. Join any hobby. A hobby can be any activity in which you are interested in learning more. Many people enjoy playing the guitar, and some have an interest in any sport, some have good aces in dancing. So, you should also start developing a hobby, or if you already have any, start working on it. Look out for any classes in your locality. Reach out to the instructors. Include the timings of classes in your daily routine. Who knows, you will get to meet new friends and people there.
Enjoy The Whole Process
In this modern world where everyone is busy in their hustle, you should not beg anyone for their time. Appreciate your own company. Understand that moving will bring new hopes and achievements for you. Understand the reason behind relocating to a different place. You are more than a box of pain and discomfort. Look at the sky and enjoy the sight of the sun in the day and stars in the night. Moving away is an emotional feeling, but there is nothing in this world which you cannot conquer by being strong. You will take it over soon. Manifest positivity every morning. Manifest growth every night before going to bed. Get over the insecurity of moving away from any place. Feel at home in the new location. Remember, your home is where you live. So, do not get into anxiety by thinking about the old bondage with any place you left away.
To Wrap It Up
Relocation depression is curable. It can be treated with some attention and love. If you have the pressure to move to a place, do not worry. We are here at your service. Best Removals Brisbane provides quality moving services to their clients. We give our hundred per cent effort to smoothen the process of relocation. Our professionals will take care of all your needs during moving. We believe in customer satisfaction, and our services are up to the mark. We have gained good experience in Relocation, which is why we understand the stress attached to it. So, to ease your mind, we are committed to handling everything for you about moving. You can contact us anytime. We are available 24×7 for our clients. Search to know more about the details.
It will help you move with uncompromising quality and approach to move without any hassle and stress. Make your move a lot easier and cheaper as compared to other Brisbane Movers.
For more details Call us at 1800 849 008, or

You can mail us at info@bestremovalsbrisbane.com.au
For an instant online quote, quickly click on this button!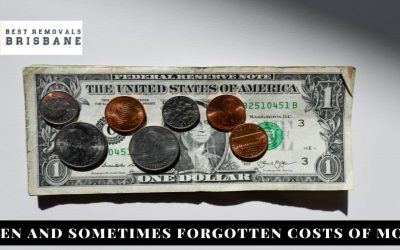 It is not a mystery that the house relocating process can deplete your budget faster than you can say your name, so we have determined to aid you to organise any undesirable financial surprises. If you have appointed an expert moving organisation to assist you in...
read more