Professional pool table removalists Brisbane are not going to bore you by making you understand the essentials of a pool table. Because your problem is not about buying a pool table but, looking for someone who can assist you in shifting your pool table without getting into any trouble.
You have a pool table and you are pretty well aware of the thing on which you made a huge investment. And, there is a clear fact that you can't afford to damage your own pool table without considering some experts in that area.
First and foremost, don't try to move a pool table by yourself- Why?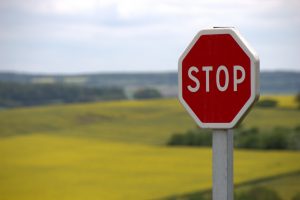 Expensive and heavy in weight.
I Have absolutely no idea how to do it!
Who is going to lift with me?
We are not holding you back to remove your pool table on your own. But all these points are not assumptions but facts. That's why doing the right thing and hiring professionals are not only going to save your pool table from damage but, remove all the unnecessary hard work required for the job. Professional pool table removalists Brisbane are not costly and they always have a smart plan to tackle the problem.
So, How our pool table removalists Brisbane Services help the customers?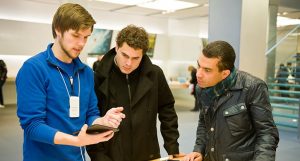 There is an easy and informative description of how our team will help you to move your piano effortlessly. We will hit your stipulation like a pro. Each member of our team has enough knowledge of every aspect of a pool table. From its cue balls to its leg levellers, they know it all.
As the same texture as the piano, pool tables are bulky, hard on weight and fragile. It consists of several parts as well. If it gets damaged they can easily raise your bill for paying more without moving an inch. Professional pool table movers Brisbane have an insurance plan for you to ensure every bit of safety along the way.
Just because of being in this profession for many years, we are always ready to move any type of pool table whenever you want. We try to provide you with a service with less error and more accuracy in every step. Provide multiple checkings on every aspect of the plan and assure everything is right. They will allow you only one thing to do, and that is just sitting, relax and watch.
What process does our pool table removalists Brisbane follow?
First, our team will take a good look at what kind of pool table you have. Because not all the pool tables require the same approach for their shifting
Then they take out the blueprint of the entire area in which your pool table is placed. This will allow our team to move at a steady pace with your pool table through any path of the building before thinking twice. This will reduce the degree of damage and time-consuming factors.
Assembling And Disassembling a pool table.
Some pool tables require more human effort than usual, and some require less.
Now at this point, our team of pool table mover starts to disassemble your pool table step by step. First Gather you're all the tools like a flathead screwdriver or needle-nose pliers, wrench and drill. Wear complete attire that can prevent any damage to the parts of your body.
Second, one member of our team uses the flathead screwdriver to take out the staples that are securing the pockets.
Taking them out one by one. When all the staples are removed, the member will stick the pockets in a pocket box and set them aside.
Third, our team will unscrew the side rail bolts and set aside the side rail in a safe place.
Fourth, our team of billiard table removals powered by Moving Champs will remove the felt. Based on how you felt on the pool table is attached to the slate. They will remove the felt safe.
Fifth, the process of removing the slate will start. It requires heavy lifting and a right step on the ground. Because the slate can weigh up to 150 to 250 lbs.
Sixth comes to the legs. Unscrew the nuts to remove the legs of the pool table gently from their socket.
On the part of assembling the pool table, our team will start from the legs, then reattach the slate and the felt. Re-secure the side rails and reaffix the drop pockets to make your pool table the same as it used to be.
Packaging and storage
Clean and stretchable blankets are used to cover the piano with a variety of boxes and soft paper for the different parts. Move by both man and mechanical means to the storage facility to keep them safe.
Transportation and cost of pool table removalists Brisbane service
Our company Moving champs will offer you, on-time delivery with our truck service under minimum cost. You don't need to show your concern on this part of our service because you will get the best pool table movers Brisbane service at the right price.
We have served over 4000+ customers for 3-4 years and all of them show their positive signs to us. Because they all are satisfied so we are.
Now you have all the right reasons to call professionals
They are reliable because workers from a moving firm have enough experience to make your work easy. They are the master player of their own domain.
The track record of moving champs speaks for the company's performance over the years.
They provide you a complete solution for all the problems related to your relocation. Like packaging, installation, convey, etc.
One time fees only. No hidden or extra charges you need to pay.
Stressbusters. One thing that is common in every professional moving company is that they are liable to make you stress-free.
So, don't get too late if you are planning to shift elsewhere in Australia and have a big concern about your pool table.
More about our service is available for you.

Just dial our number 1800 849 008,

Or you can write us to our email id info@bestremovalsbrisbane.com.au
Your house or office relocation can be disastrous if you don't have all the important moving tools and equipment. Right tools, equipment and packing supplies is the core of safe and smooth relocation. With moving tools and good planning, your moving will be easier and...
read more