Shifting and moving is always like a thrilling roller-coaster ride almost for many people. Some call it a nightmare, well it's true. Moving or relocating a house, office, important goods from one place to another place is always exciting but in the same way, it is tiring, hectic, and very much time-consuming. But hiring removals services for relocating your house, offices, etc is always a smart decision. Professional movers make your move smooth and hassle-free. Removalists Services in Brisbane is very much famous for its expertise in every kind of removals services. But the Moving Champs removals services one the best moving and packing companies in Brisbane. We are known for our expert, satisfactory, and value for money removals services. As we focus on the comfort of our customers and take care of the goods and budget also.
Why Moving Champs?
There are lots of removals service providers in Brisbane, many of them are very good but team Moving Champs is truly an expert in this industry. We believe in the fulfillment of customers' purpose and delivering the best services which make them moves easily, happily, and comfortably.
Moving Champs serves its customers 24*7 a wide range of removals services and gives you the ability to customize removal solutions. We provide small and large, near and far, local and interstate removalists service in Brisbane. We provide customized and cost-effective removal services to each and every people. Our quotation charges are completely free. We provide the best professional removals services to our customers at very nominal prices.
Moving Champs Removals Services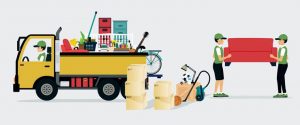 We provide all kinds of services which necessary in any process of relocation or moving. Here some most demanding removals services of Moving Champs :
House Removal Services:
Moving Champs house moving services are very much demanding removalists services in Brisbane. We take all the necessary steps to makes your move or relocation of your house safe and smooth. From gentle wrapping to safe packaging, moving to loading and unloading, you will get everything done from tip to toe.
Furniture Removal Service:
Furniture is the most beautiful thing in every house or office or any place, it is a basic fundamental of our homes. And when you think of shifting or relocating your furniture, you feel stressed because they are heavy, highly crafted, expensive, and an important part of your livelihood. But with professional movers like Moving Champs you never ever feel anxious about the relocation of your beautiful furniture.
Office Removal Services:
Moving Champs provides you the most well-planned and organized office removals services all over Brisbane and its nearby states in Australia. We give you proper office removal as well as workstation installation services. All your official goods, files, desktops, and confidential documents are taken care of properly and move safely. We provide special office removals services on weekends, as we know our customer's time is very much precious.
Interstate Removal Services:
Moving Champs interstate removalists services in Brisbane is known for its smooth movement from one state to other states of Australia. Each and every member of the team Moving Champs is very much well experienced and efficient in their work. They take care of all the safety measures and ensures you that no damage will happen to any goods or items in any case during interstate relocation.
Pool Table Removal Services:
Nowadays, we can find pool tables in most of the houses in Brisbane. During relocation moving a pool table from one place to another place is very much challenging for normal people and it may damage your pool table also. But with the expert pool table removals services of Moving Champs, relocating your pool table will never be a part of the worry. The team professionally wrap and pack the whole pool table and load it through trollies loaders for safe moving.
Piano Mover Services:
The piano is the most melodious piece of wood art. All the melody music lovers love to purchase a piano, but when it comes to the moving or packing of a piano, it's very tiring. Our Company provides the best piano moving solution to its customers. We pack the piano properly with suitable equipment and it moves them carefully for transportation, We take proper safety measures to move our customer's musical pieces of art.
Man With A Van Services: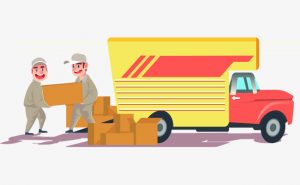 Moving Champs gives every kind of comfort to its customers. We provide customized man with a van service to our customers so that they can choose a convenient medium of transportation of their goods. We are having several vehicles to transport your items like trucks, vans, etc.
Cleaning Services:
Hiring professional cleaning service providers is always beneficial. Our company serves expert hygienic cleaning services to our customers. You can hire us for all kinds of cleaning services for your business or house after relocation or before relocation. Our team is trained in the proper way to clean and sanitize your space. After cleaning and sanitizing they organize all your stuff in the right places or as directed by our customers.
Insurance Policy Services:
As customer satisfaction is our primary goal and we ensure our customers through safe and smooth relocation services, for the security and building better trust we serve removal insurance policy to our customers. The best thing is by ensuring your goods with our company's insurance policies can protect the value of your items from damages or losses that may happen during transportation. You can read our full goods insurance policies before hiring our removals services.
Summary
Moving champs is one of the best-authorized removalist service provider companies in Brisbane. We are a complete package of value-for-money deals. We serve our services all over Brisbane at very nominal charges. Moving Champs gives great customer service. Moving Champs Removalists services in Brisbane is the most promising company in this field of removals services.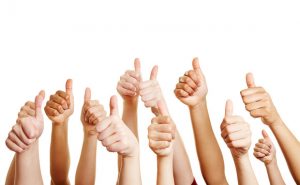 To know more about Moving Champs you can go through this link given below.
OR
Contact us on this number: 1800 849 008
Email: info@bestremovalsbrisbane.com.au
Your house or office relocation can be disastrous if you don't have all the important moving tools and equipment. Right tools, equipment and packing supplies is the core of safe and smooth relocation. With moving tools and good planning, your moving will be easier and...
read more