Moving Champs is a removal & movers company who helps people to move their business and home goods from one place to another. Removalists in Brisbane are providing a removalist service for 8 years in Brisbane. We are known for our Professional work all over Brisbane. Moving Champs don't charge any hidden fees. We clear about our service and price at the time of quotation.
If you are looking to relocate even one thing, Moving champs is there to help you out. The service we provide is world-class at a fair price. We offer all-inclusive services like Removal & Movers, Cheap Removalists Brisbane, Man with a Van in Brisbane, House Removalists Brisbane, Furniture Removalists Brisbane, Office Removalists Brisbane, Piano Movers Brisbane, etc.
OUR ADDITIONAL REMOVALISTS SERVICES TO MAKE YOUR MOVE EASIER: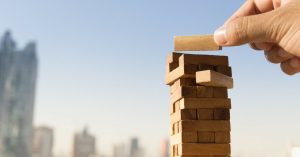 Packaging, Loading, Moving, Unloading, Excess Baggage Services, Trade Removal Services in an affordable price range with no more formalities just call us at 1800 849 008.
OUR BEST REMOVALISTS SERVICES IN BRISBANE: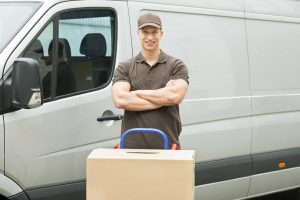 House Removalists In Brisbane:
In case you are worried about shifting to a new home or moving to another place for your goods then you can contact our expert team to safely transfer your goods to your destination. No matter how far it is from your present location "Moving Champs" are always ready to serve you, just call us anytime anywhere.
We have team members who have years of experience in shifting houses. They are not only professional but also friendly by nature. They will listen to your needs and wants and suggest you with the best Techniques.
Office Removalists In Brisbane:
Relocating an office is more difficult than moving to a home. Moving Champs (office removalists in Brisbane) has one of the best office removalists experts team with relocation experience. We can help you relocate/shift to a new office with no hassle. Just call us any time anywhere. Shifting office is a bit of a tough task for Newbie removalists.
Shifting items like desktop, large size tables, boards, printers and many other valuable items. Moving Champs Office Removal Brisbane team will wrap and pack your all valuable items and relocate at your new office. Now the question arises relocation on normal days will cause a loss to the company.
We also relocate on weekends, so that the relocation process can be done on Holidays.
Piano Removalists In Brisbane:
Music is a language that doesn't speak in particular words. It speaks in emotions, piano removal job is never easy nor straight forward not just because the piano is delicate as well as often heavy but close to heart.
Our Piano movers experts specialize in piano removals, so when you hire them you enjoy complete peace of mind because they know what they are doing. Relocating piano is really difficult because of its size and value.
Moving Champs piano removal team have relocated more than 200 pianos. We provide you with full confidence about the relocate your piano table.
Pool Table Removalists In Brisbane:
We know that Pool tables are heavy and different- different sizes so that it's not easy to move safely. The difficult part in the relocation of pool tables is that they are made up of slate marbles.
Weight of pool table is around 260 kg. Our Pool Table removalists professionals who know well how to handle pool tables of all sizes and makes. Don't worry hire them and enjoy the game at your new place without any extra mess.
Furniture Removalists In Brisbane:
Moving furniture from one place to another is not easy, especially if you have expensive or imported Furniture. So you don't have to worry about your Furniture if you hire our best Furniture removalists in Brisbane, our professionals who have handled all kinds of furniture removal jobs in the past. Just call us any time anywhere.
Shifting the big wardrobe, that round and big dining tables with other valuable stuff will give you stress. Moving Champs will Handle your furniture removal full protection.
Man with a Van in Brisbane:
If you want to move just a few miles away or you want to send some items from one place to another, so you should check out our man with a van service. Man with a Van is Removal vehicle with a driver. It works on the basis of a box of packages and the number of hours.
Our Interstate Removalists Service:
If you're looking for any Removalists Service for interstate anywhere in-between location than our Interstate Removalists experts understand the issues that you're facing in moving, so don't worry and just hire us. Just call us any time anywhere.
How We Make Your Move from Brisbane Affordable?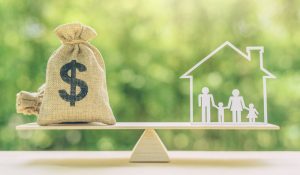 Just not only we provide the best removalists service in Brisbane but We also understand our customer's requirements comfort. Therefore we have one of the best expert removalists team which is always available for you, and mainly we provide you with the exact price for the work.
TOP 10 REASONS TO PICK OUR SERVICES:
Moving Champs is number one we have the best budget removalists service in entire Brisbane. Check out our testimonials and reviews, see what our clients say about Moving Champs
The removalists understand the Best value for your money and provide a safe and secure moving service with full protection of goods
Top Brisbane removalist Moving Champs provide public liability transit insurance and workers compensation are included in our service. We do not charge any hidden price at our any service
We provide Unique customer-oriented quotations for every type of budgets. Our professional Removalist team will come to your home and evaluate the price and equipment used for relocation
They have thousands of house relocations and backload removals experience. We are serving for 8 years in Brisbane with mostly happy clients
The moving company in Brisbane provides you with the choice to choose a large fleet of vehicles. You can pick the right size of the vehicle according to your satisfaction level
We are available with the support team for you 24/7, just call us and get a quotation done for your removal
We pack your belongings, disassemble furniture, move everything unpack and assemble everything for the move safe
For contacting Moving Champs you can simply call us at 1800 849 008 or send us a mail at info@bestremovalsbrisbane.com.au
Your house or office relocation can be disastrous if you don't have all the important moving tools and equipment. Right tools, equipment and packing supplies is the core of safe and smooth relocation. With moving tools and good planning, your moving will be easier and...
read more