No doubt moving services are now an essential need whenever people move or relocate their goods. People understand that professional services are very much safe and secure for a smooth move. There is a wide range of services provided by professional moving companies. But Man With A Van service is the most trending one in Brisbane. Many moving companies in Brisbane provide men with a van service, but the expert is the only one – Best Removals Brisbane.
Best Removals Brisbane is the most trusted and opted moving company in Brisbane. Best Removals Brisbane man with a van service is the most chosen service by the people of Brisbane. In this blog, you get to know why people are choosing Best Removals Brisbane, what kind of job or service we deliver during man with a van service in Brisbane.
You can get expert-level services like house removalists, furniture removalists, piano removalists, etc. When you opt for our service, it assures you that Best Removals Brisbane is the best man with a van service provider in Brisbane for all kinds of shifts and moves.
Why Best Removals Brisbane Man With A Van Service?
All movers start with having a motto to save the valuable time and effort of the customer and serve safe and smooth relocation. But exceptionally few moving companies perform it correctly according to this moving motto. Here Best Removals Brisbane is well known for its most satisfactory moving service, whose only motto is customer satisfaction and provide reliable moving and cleaning services in Brisbane. Best Removals Brisbane is very much famous for its man and van removal services, there are lots of reasons behind why Best Removals Brisbane and here are some of them:
Best Removals Brisbane provides the fastest delivery of service.
It can relocate all kinds and sizes of stuff very promptly.
The man with a van service is charged on an hourly basis.
Man and van removal services are at very cheap rates.
With Best Removals Brisbane van removal services, you can relocate an entire household or office very efficiently.
All types of convenient transportation for safe delivery of goods.
Trained drivers and workers to move and load goods.
Having experience of 9+ years in the moving industry.
Trustworthy and authorized organization.
Man with a van service is a complete relocation process for all kinds of the move and well suited for local and small size relocation. Best Removals Brisbane is an expert in this service and helps you a lot in hassle-free and safe moving. All the team members of Best Removals Brisbane are certified and authorized movers, and you can give your goods to us with confidence. We make sure all the goods which we are moving should safely deliver to the destination place.
What tasks cover Best Removals Brisbane Man With A Van Service?
Typically, a man and van removal service offer a comprehensive relocation service, but you customize your service according to the needs. It has a wide variety of services. Several tasks include a man with van service like house/office moving, storage, packing, etc. Here are the following tasks which Best Removals Brisbane perform under a man with a van removal service.
House Removal
House removal is the most hectic process if it is done by own. But it is best if professionals perform this type of work which helps you in better results. There are different kinds of stuff in the house which requires safe and smooth relocation. House moving into local areas can be most reliable and safe with Best Removals Brisbane man and van service.
Man and van removal services offer any move, including commercial and domestic moves; we also offer packing and unpacking, loading and unloading in our services. In some cases, we serve cleaning and organizing services too. You can move your household stuff safely with a man with a van service in Brisbane with us.
Commercial Relocation
Office relocation is a challenging task, and it requires proper planning before moving. Van removal service of Best Removals Brisbane is healthy for small office relocation in Brisbane. Best Removals Brisbane also offer our services on weekends so that your shifting won't cause any loss in your business. We plan and organize according to your needs and then move your commercial area goods to the desired destination.
With a man with a van service, you can customize another service like cleaning, installing official desktops and electrical gadgets, furniture, etc. Best Removals Brisbane provides you with complete partial office relocation service as you desired, but moving and shifting office is a bit more expensive than moving house. Office relocation needs more safety and planning than a house; after all, you and Best Removals Brisbane don't want to bear any losses to your business or office goods. You can get the best deals on personalized quotations.
Furniture Removal
If you do not have so many goods and want basic service, then a man and van removal service is perfect for you. Furniture moving is a fundamental need for everyone as furniture is available everywhere. It is the most challenging task to move that heavy furniture.
You can hire Best Removals Brisbane furniture removalists service and customize it with a man and van removal service. Team Best Removals Brisbane is specialized in moving delicate furniture, particular articles like piano or pool tables, antiques, etc. From dismantling to reassembling, a man with a van service carries out everything.
Packing Service Under Man With A Van Service
The best and most needy task is packing service under a van removal service. Packing is always dull and exhausting if it is done by own or any inexperienced person. It needs goods knowledge of packing supplies and techniques to pack all kinds of items for safe moving.
Van removal service provides professional packing service for the safe movement of goods. We also offer full and partial packing, special item packing, antiques, and fragile item packing at very cheap rates. The packing supplies we use are of very high quality because we don't put our customer's goods at any risk or damage.
Storage Service
Under van removal service, you will also get storage facilities for a short period. If you don't want to move all your stuff instantly to your new place, it is best to choose Best Removals Brisbane man with van service in Brisbane. It will help store your valuable goods safely from any hazardous effects like rain, heat, loss, insects, etc.
Waste Removal/ Disposal
Man and van removal service is also used to dispose and remove waste from a particular area. You can hire our services to move or trash all waste things you don't want to take to your new place.
Hiring Best Removals Brisbane Man with a Van is always beneficial and cost-effective for you. You will not get a chance to complain if you opt for our services. We are well known for our trustworthy moving service, and you can fully trust our service. Best Removals Brisbane works for customer satisfaction and safe moving. We offer high quality packing supplies to meet the international rule.
The exact concentration continued to loading, unloading, transit, and reassembling. We feel very proud of delivering you man and van service at a very affordable rate so that everyone can opt for us. These all are the functions that can be performed separately by our a man with a van removal service.
For any query or question, you talk to our customer service available 24*7 for everyone.
Call on – 1800849008 OR

Email – info@bestremovalsbrisbane.com.au
For a free online quotation, just click on this link!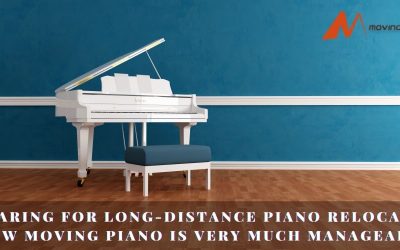 Oh Great! You will be shifting to a new house in Brisbane, feeling excited and a bit nervous about moving house. Shifting can be very stressful and mind freaking if you have lots of delicate stuff like a pool table, piano, antiques in your home. Of all these delicate...
read more