Moving house is already stressful under any circumstances, and if there's no option except to move during a coronavirus pandemic. During this pandemic, keeping social distancing and minimizing our chances to go out of our houses until it's very urgent is recommended. The best possible thing is to grab that extra effort, be prepared, and take serious safety precautions to deal with it.
Relocation to a new place at this time when you have no other option is challenging. But our best Removalists in Brisbane can take precautions to help decrease the risk of its spread while moving. In Australia, the current cases of coronavirus have crossed 7000+, which are on the rise. These guidelines are made keeping in mind how best we all can protect ourselves. And our families during the whole shifting process. Let's check these out!
Best Removals Brisbane follows and encompasses all the guidelines and terms of necessary regulatory bodies for removalists in Australia. These bodies help shield the customer, comfort border regulations and build better outcomes for the customers and movers.
Proceed with caution:
First, you should keep in mind that we are amid a global pandemic, which means being very careful is crucial. If you have gone to any shop, you have noticed that buyers are more aware of their surroundings and communications with others. Implement the same level of attentiveness to your move.
For on-screen quotes:
When you arrive on a date, it's advisable not to go personally to the company office to get your service booked. Instead, contact the Cheap Removalists in Brisbane and get an online video calling discussion. See if they can arrange for an online quote through virtual conferencing. Many of the Australian moving companies are nowadays offering an on-screen quote because of the pandemic.
Get each discussion done via video calling and telecommunication. It will help you not come in personal contact with the moving company in Brisbane and avoid 5-6 people gathering at a single place. This will be your first step taken as a precautionary measure against the spread of the virus.
Look for precautionary measures:
Ask the following questions to your moving company:
Do they have a moving plan that allows them to maintain social distancing?
Are they wearing personal protection equipment like masks, gloves, face covers, etc.?
Have they cut their number of movers in the following of the recommended guidelines?
Have they been given a test?
Are they all using disinfected moving tools and equipment?
Do they use hand sanitisers frequently?
How old are their packaging supplies?
What additional measures are they taking?
Believe us, to rest assured on a moving day, and these questions are necessary to be asked before straight-up booking a removals service and cleaning services. You should follow these steps for the safety of yourself and your entire family.
Avoid Paper Work:
If you have ever hired a moving company in the past, you know all too well how much paperwork can be involved. we suggest asking to complete it all virtually now.
Look for complete facilities:
Don't just think about Brisbane removalists, instead also make a backup plan for any uncertainty. Here, with booking a moving service, you can also look for storage services. Storage service booked in advance is a smart choice because you don't know how things will happen or change during the pandemic.
It might happen that all of a sudden, your belongings could be stuck in the middle. At that time, anything that could save you is a secured storage house. Ask your movers to arrange one for you and allow you to get easy and convenient access when needed.
Skip Outsourcing a Cleaning Services
Stop right there if you're thinking to book a cleaning service! That's not advisable. Just imagine, all you're thinking is about how you can keep at a distance from more people near you.
Hiring a Cleaning service should be avoided. Manage to clean on your own. Remember, this pandemic guidance is all about keeping yourself safe and taking up the challenges on the route. Being the best removalists in Brisbane, we suggest frequently cleaning your house to prevent the chances of infection.
Wipe the surfaces you end up touching the most; it could be your table, kitchen appliances, chair, doorknobs, modular, packed items, etc. Whatever items you are bringing from the nearby stores, thoroughly wash them first before using them.
Prepare for the day
Now that you have penetrated the week, we recommend you buy fresh new packaging boxes and wrapping. Suppose you are packing the stuff on your own. Coronavirus tends to stay up to 24 hours on cardboard and much longer on the plastic wrapping.
Rather than carrying a few leftover boxes from your friend's house, buying at low cost from a wine shop or other, prefer purchasing fresh and new ones. Also, the plastic wrapping sheets should be freshly purchased to eliminate the risk of spread.
If you have booked professional movers or a man with van service, don't rely on them. Make sure to have enough and a few extra pairs of masks, hand gloves, and sanitiser. Tell your movers to sanitize their hands while packing frequently.
This will help prevent the spread of the virus. Prepare for a hand wash at your doorstep before welcoming. Greet them from a distance instead of shaking hands to avoid close contact. Try your best to follow the social distancing norms.
Here are a few frequently asked questions that will help you clear your doubts regarding your move
Aren't many of the state borders closed?
How will I move interstate?
Can my container get delivered if I am not present for pick up because of self-isolation?
Though there are few states in which there is a complete lockdown and borders are closed, the government has exempted the logistics and transport department of the country from the rules.
This means that transport services will be continued as regular days. If you are looking for unavoidable Interstate Removals, you can still go for it, but always have a backup of a storage house where you can keep your belongings secured if anything goes opposed.
What if I want to cancel my move? – Make sure that your movers provide a non-binding policy if you cancel the move due to COVID-19. Read the time limit needed to prior tell your Removalists in Brisbane for cancellation from the moving date. Also, read in detail or ask about the refundable policy if such urgent cancellation would be made.
For more details
Call us at 1800 849 008, or

You can mail us at info@bestremovalsbrisbane.com.au
For an instant online quote, quickly click on this button!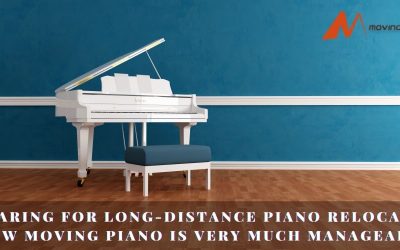 Oh Great! You will be shifting to a new house in Brisbane, feeling excited and a bit nervous about moving house. Shifting can be very stressful and mind freaking if you have lots of delicate stuff like a pool table, piano, antiques in your home. Of all these delicate...
read more