Brisbane Removalist Questions
Choosing a house removals company in Brisbane can be an important decision, one that can finally decide your moving day experience. Moving house is a stressful job, and having a best house removalist service should be on support to help you at every step when required.
They should make moving smoothly, and you should feel confident in their abilities and knowledge. Their knowledge and technique of shifting and handling different goods like piano and pool also matter the most in the removalist task.
It's easy to get motivated by removalists that offer a cheaper rate, but cost-saving here can cost you more at the end of the moving day if your items are damaged due to inexperience and poor handling. It pays to get a few quotes from different companies, and when analyzing the quotes, don't make your decision based on price only.
But how are you supposed to know if a particular removalist company is an excellent balance of quality service and price?
It would be best to start by asking your removalist service provider some questions to evaluate what they can offer and how they will handle your moving day. Paying a few extra dollars is a good choice than risking your valuable goods.
Here are the best questions to ask your removalist company in Brisbane:
Q 1. How is the removalist company going to move your belongings from Brisbane?
This question will help you understand what mode of transport they will be used to transport your belongings. Do they use a van or a truck, and how do they load and secure all items? If they use a container, how can they assure your items are safe as the container is on and offloaded?
Always make sure they bring and use the same equipment for the goods removal task mentioned at the time of quotation.
Q 2. Are the mover employees, or do they hire contractors in Brisbane?
The answer to this question will help you understand the movers' level of skill and how secure your belongings will be in their concerns. Permanent employees are also more liable to care about the status of the business they are working for, so you can suppose a higher level of service.
Always choose the service which has its permanent Employees for successful removal.
Q 3. How much experience do they have in the removalist field(Brisbane)?
Similar to the question above, this can help you measure the professionalism the movers will have. The longer they have been working, the more experience they have in reliably securing and transporting your belongings.
For example, small, large, and heavier items such as a pool table, piano, more thick shaped items and valuable items such as artifacts. A newbie Removalist might result in an unsuccessful Removal which can also damage your Valuable goods. Always make sure the removalist company you are choosing are providing professional service.
Q 4. Will your belongings be safe during transportation from Brisbane?
The furniture removalist Brisbane team should be able to detail the various elements used to move your belongings securely. It will typically include covers, bubble wrap, and cardboard but professional packing for more valuable items.
At the time of removal, make sure that your valuable goods have been nicely protected.
Q 5. What is included in the quotation when you book the services from Brisbane?
You should be made informed of any additional costs that are not included in the quotation, if any. Ideally, the removalist should tell about all costs, rather than surprise you at the end of the moving day with extra or added fees in the bill.
Make sure to be clear about services and the total removal price at the time of physical auditing of goods by the removalist team.
Q 6. What other services do they offer in Brisbane?
Many removalist companies in Brisbane can pack and unpack your home for you, offer short and long term storage, as well as all kinds of transportation from Brisbane. They may also offer residence cleaning services for the house you are moving out of or the one you are moving into.
Your removalist company will be able to assist you with any relocation, including office removals, international & interstate relocations.
Q 7. How will they protect your fragile or expensive items when you move from Brisbane?
The removalist should have professional packing systems on hand to safely secure your belongings while in transportation. These typically include a combination of bubble wrap and cardboard. You can ask to see these options before relocating day to have peace of mind that your items will be safe and arrive in one piece.
Q 8. Do they have any testimonials or recommendations from previous clients from Brisbane?
You should be able to find testimonials on their website from previous clients, and be sure to ask around about them to see if any of your friends and family have dealt with them.
There is a range of online review sites you can reference to get an idea of the level of service. After checking their testimonials or recommendation, you will remain at peace of mind before removal.
Q 9. Are removalists a part of any Brisbane industry accreditations?
Industry associations and accreditations are a way for removalist companies to show they are aligned with the best practices in the industry and care about the level of service they offer their clients.
The top accreditations in Australia and worldwide are the Australian Furniture Removers Association (AFRA), The Australian International Movers Association (AIMA), and the International Federation of International Movers.
Q 10. Do I need to pay a deposit before moving?
Find this out before you agree to the quote so you understand your commitments. If you fail to pay a deposit because you weren't aware of it, you may find that your movers might not turn up on moving day.
A deposit may be necessary to secure the booking, so be sure to enquire about this beforehand. Ask about the paid deposit on your own, don't wait for them to talk about the paid deposit.
Q 11. Does the removalist company offer insurance in Brisbane?
If you're moving precious items or moving some distance, it'll pay to ask about insurance to cover your items should they be damaged during the move. Many companies offer transit insurance. If you are moving Interstate or shifting expensive commodity, you can go for Insurance Service.
Q 12. What is the removals rate structure in Brisbane?
"Best Removals Brisbane" rates are published in hourly blocks of time and are all exclusive of GST/Tax. You pay only for the time we arrive at your doorstep until we leave the drop off location. There is a 1-hour call out charge to cover its time to get to and from your locations. We do not estimate the duration of moves over the phone.
Q 13. Can I get a firm quote in Brisbane?
Of course, If you need "Best Removals Brisbane", visit your home or office to complete a total estimate and present a firm quote. Our experienced staff will give you an accurate estimated price of removal.
Q 14. Do removalists company charge tolls in Brisbane?
Getting to and from your places "Best Removals Brisbane" does not charge you tolls. If you direct us to use motorways (removalists will discuss the route to the following premises on the day), we will add the toll charge at a cost to the invoice. Remember, using tolls cuts down our travel time and will end up saving you money.
Q 15. Can I help the removalists in removal in Brisbane?
Sure. You may not enter our trucks due to liability reasons, but it is your stuff we are transporting, so you may help us move it to and from the back of the vehicle.
If you want to help reduce costs, we suggest you leave the large and heavy pieces to us (that is why you have employed us after all). "Best Removals Brisbane" may ask you to follow our direction to ensure we coordinate your move most efficiently.
Q 16. What are the Removalist payment terms in Brisbane?
Payment is strictly COD (cash on delivery). "Best Removals Brisbane" do not accept cheques under any circumstances, so please do not ask. When paying in cash, please ensure you have enough money on the day to settle your bill.
Q 17. Do I need to fix my appliances for transport in Brisbane?
It would be best if you always referred to the manufacturer's instructions. Washing machines must be adequately prepared as these are easily damaged. Most front loading washing machines require the inclusion of stability bolts before transport.
We are not usually the ones that handle fitting these appliances, and any damage resulting from inadequate security will not be our responsibility.
Q 18. Do I have to empty my box of draws in Brisbane?
Yes, consider leaving clothes in the drawers if you are tight on space or short on moving boxes. Don't leave items in the drawers if they are free, fragile or valuable. Do keep the drawers full in solid, substantial furniture if they remain upright the entire time.
Q 19. Will you disassemble and collect my furniture safely in Brisbane?
Our team will disassemble and reassemble furniture for your relocation. However, the disassembly and reassembly of swing sets and trampolines will incur further charges. Would you mind notifying our team upon booking if you require speciality items disassembled and reassembled?
Q 20. When can we expect removalists to visit Brisbane?
Movers can be hired at any time. As it is difficult to give an exact time of coming, our removals team will call you 30 minutes earlier.
Q 21. Will we get an attention phone call previous to removal from "Best Removals Brisbane"?
Yes, one of our friendly staff members will call one day before removal.
Q 22. Is there a cancellation fee in "Best Removals Brisbane". If cancellations are not made within 48 hours before removal?
Yes, there is a cancellation fee if cancellations are not made within 48 hours before removal. Our schedule is rigorous, and we work on bookings.
Q 24. Do I need to be present for our removal?
Yes, we do expect someone present at the time of removal unless permitted to enter the premises. At delivery, "Best Removals Brisbane" requires someone to sign off at the end of the job as this is a circumstance of our terms and conditions.
Q 25. Do I need to pay for travel time?
Yes, "Best Removals Brisbane" charge from the time the truck leaves our depot until it returns on completion of your removal. This price is charged additionally to the hourly rate.
Q 26. Can I pack my goods when relocating?
Yes, you can pack your goods. But If you do pack your goods, the "Best Removals Brisbane" will take no responsibility for any damage to packed items. We will also move single items like a piano, pool or snooker table etc.
Q 27. Will you move just one item for me?
Yes, "Best Removals Brisbane" does relocate as little as one item. There is no job too big or too small.
Q 28. How much notice do you need to make my booking confirmation?
This is one of our most asked topics. The best answer is as soon as you know what date you would like to move to. The more notice we have, the more likely you will book the date that best suits you.
In some cases, Best Removals Brisbane will have available to move you within a few days, but this all depends on how busy we are at the time. In peak seasons, such as Christmas and Easter, Brisbane "Best Removals Brisbane", booking at least two weeks before your move date is best.
Q 29. Will you move pot plants?
Yes, "Best Removals Brisbane" can move your pot plants. But we cannot ensure that they will be in the same health as when loaded if travelling long distances. If you are moving interstate, you need to check on the quarantine regulations of your new state, as plants can be prohibited.
Q 30. What items do Removalists not transport?
Anything flammable, explosive or toxic, including aerosol cans, swimming pool treatments, pesticides, oil or cleaning solvents.
Q 31. What do I need to do when shifting to my new home?
Create a list of what you will be moving to your new residence
Contact "Best Removals Brisbane" for the best price on your removal
Sell, donate, or throw out anything you no longer want
Arrange storage if required
Start packing well before the day of the move.
Q 32. What will I need for packing if I hire a removalist in Brisbane?
Strong Boxes, Wardrobe Boxes with Hanger Bars, Packing Tape, Bubble Wrap, Wrapping Paper, Newspaper, Tissue Paper, Texter Markers. Use bubble wrap, wrapping paper, or tissue paper to wrap all your breakables.
The newspaper will leave ink spots on your bits and items and should only be used to cushion items that are already protected. Use towels, old linen, and blankets to wrap and cushion fragile items. Use zip-lock bags for small edges and ends that usually clutter your drawers.
Conclusion
Best Removals Brisbane is proud to be industry accredited, offering high-quality removals in Brisbane for over a decade. We offer a full range of removalist services, including short and long-term storage and transit insurance.
Our team of removals specialists have many years of experience and can ensure the security and safety of your furniture. We're happy to answer any questions you have about your moving day and how you can help make your moving day stress free.
To find out more, contact us at 1800849008 or

request a free quote by visiting our website. Click here.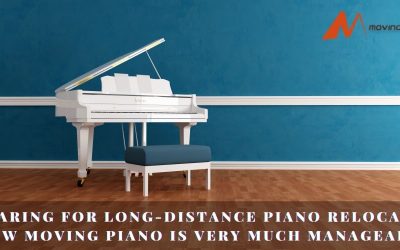 Oh Great! You will be shifting to a new house in Brisbane, feeling excited and a bit nervous about moving house. Shifting can be very stressful and mind freaking if you have lots of delicate stuff like a pool table, piano, antiques in your home. Of all these delicate...
read more