Moving home, office or goods is always a tiring task. Relocation is a complete process and each step needs to be done very efficiently for a great moving experience. Most people think that moving or shifting is the only thing that should be done properly during relocation. But unpacking and organizing all your belongings complete the relocation process. Many people do unpacking on their own and some people hire Unpacking Services from their moving company.
If you have few boxes then unpacking is a bit easy otherwise, it will take weeks to unpack and place everything in the right place. Therefore in this kind of situation, you must take help from professionals and hire unpacking services. After hiring professional unpacking services you will find your new place ready to live in just a few hours.
Unpacking Services Provider – They Know What And Where To Organize
Most of the professional movers like Moving Champs are professional unpacking services providers and organizers too. They are having experience in moving, unboxing, and organizing hundreds of households/offices. The moving companies plan and discuss everything with the customer before relocation and other services. They work to meet their customer's requirements in the most efficient way.
Professional unpacking services are always a great solution to many problems after moving or shifting from one place to another. They offer customized services also according to the needs and budget of their customer.
Tips Before Appointing A Professional Unpacking Service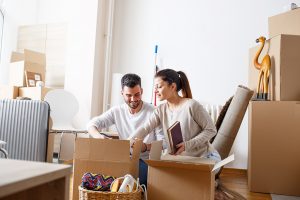 Are you ready for the smart move by hiring professionals for unpacking services? But, before you decide to involve them in your moving journey, look at these important conditions from which you will get an idea of when you should engage professionals for unpacking service.
When you are having a Job
If you are on a job and can't afford too many leaves, then hiring professionals for unpacking services in this situation is always a smart decision. Because with job moving and unpacking itself is very difficult, as you have very limited time to manage everything.
When you are having Small Kids
Settling home after moving with small kids is very tough.  Full attention has to be paid to the children so that they do not break anything or hurt themselves during relocation. Therefore appointing professionals will be beneficial for hassle-free relocation.
For Old People
Are you living far away from your old parents and can't be able to help them in organizing after relocation? Hire unpacking services from your moving company, it will help them a lot. This is very much important as they can't move those heavy boxes on their own at this age.
If you are feeling exhausted
Moving is a tiring task and if you not feeling well to unpack all the stuff alone by yourself then hire unpacking services. It will save your time and make you feel relaxed.
If you are having a Good Budget
When you are having a good budget, appointing movers for unpacking services will help you a lot in a specific manner.
To get a Good Deal
By choosing a complete package you can get good deals and can negotiate for unpacking services also. They will help you in your overall relocation journey professionally, from moving to unpacking and organizing your new location.
What Does A Good Unpacking Services Provider Do?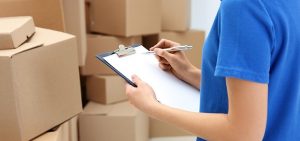 Expert moving companies like Moving Champs include a number of tasks in unpacking services after the house or office removals. Their complete unpacking services contain:
Unpacking and unwrapping of all the boxes.
Make a list of every item and categorize them.
Avail cleaning services before placing items at their relevant place.
Installing all the electric appliances.
Removal and disposal of all the garbage caused due to unwrapping and packing.
Organizing kitchen and rooms, adjusting curtains, furniture. Placing antiques safely.
Unpack and organize all your clothes in your wardrobe and make beds ready to sleep (if discussed previously).
How they Do it?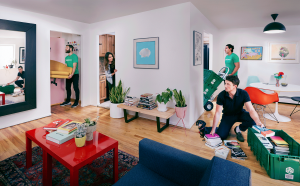 Professionals do not jump into unboxing as soon as they arrive at your new location. The first thing they do is planning. Different moving companies follow different steps to unpack and organize customer's new places. Here are some basic steps which every removalists company follows:
The mover's team will place all the boxes at their relevant place.
They start with the necessities and unpack the required boxes first.
The kitchen comes into essentials so they start unpacking and organizing the kitchen first.
Installation of all necessary things like refrigerator, oven, toaster, and other small appliances for use.
Bathrooms and toilets are cleaned as it also falls into daily functional necessities. They make them ready to use.
Then they move to your bedroom and organize your bed,  wardrobe, dressing table, mirror, etc perfectly.
After bedrooms, furniture is unpacked and the living room is organized. They unpack all your antiques and place them safely into your showcase.
In the end, when everything is placed properly according to your requirement, the moving team cleans your house properly.
In just a few hours you will find your new home ready to live. This is the magic of hiring professionals for organizing and unpacking services.
Are Unpacking Services Expensive?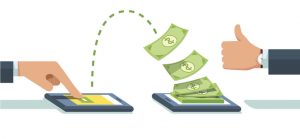 People think hiring moving companies for unpacking services will shake their budget. Actually, it is completely a myth, all good companies like Moving Champs offer good economical unpacking services after house relocation. You can customize your removals services according to the size of your goods you want to unpack professionally. They offer good deals for unpacking on removals services like House Removalists, Office Removalists, Interstate Removalists, etc.
Therefore it is good to hire your moving company for unpacking and organizing services if you want to unbox and sort everything in a half day.
If you are also looking for expert unpacking services providers at a very nominal cost in Brisbane, then choose Moving Champs. Moving Champs offers the best organizing services after a  house or office relocation.
For availing our services, call on – 1800849008

OR

Email – info@bestremovalsbrisbane.com.au

To get a free quote, click the button now!
Your house or office relocation can be disastrous if you don't have all the important moving tools and equipment. Right tools, equipment and packing supplies is the core of safe and smooth relocation. With moving tools and good planning, your moving will be easier and...
read more