People think moving and relocating stuff from one place to another is very hectic and mind-freaking, but actually losing goods because of choosing a fake or an unauthorized moving company is a more big problem than this. Moving Scams are increasing day by day, due to this people start losing trust in these companies. They prefer to move their stuff on there own. Moving is expensive for many people and an increase in the numbers of moving scams made people feel insecure about investing in moving companies.
Luckily, most of the moves in Australia are safe and never created any trouble or loss. But concerning the increasing number of scams, Moving Champs – Brisbane Removalists, writing this blog that will help you to choose the right moving company. This will be going to be very interesting how you can save yourself from disreputable companies. The best thing is to do complete research before taking any step forward.
Choosing Right Company Against Moving Scams
The number of moving scams are increasing but no doubt all the authorized moving companies like Moving Champs in Brisbane are doing a wonderful job. All the authorized moving companies fall under the Department of Transportation and follow each every guideline which is necessary for the safety of the customers and their goods. This blog contains all the necessary information that aid you from any moving scams. Hiring a moving company is always helpful for smooth and hassle-free relocation, but watch out all these given points below, before making any decision:
Moving Scams – Fake Inspection Calls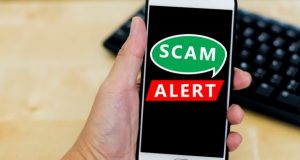 Generally, authorized removalists take very basic information on calls and through online quotes about your move. They visit your place and inspect every item which you want to move and draw an estimation of your moving journey, according to the size and weight of your goods. But the unauthorized and disreputable companies just ask all the details on phone. They work on guess estimation to tell the total expense of moving without knowing what kind of stuff you are having and want to move. Moving Expense can't be measured on the basis of distance of moving but first on the size and weight of the moving stuff. So, beware of the things which looks like this and if any moving company ask you all details of moving on the phone.
Moving Scams – Unauthorized People
Moving Team who is coming to your home must have their identity cards with them. Never ever welcome any person into your home, who does not sound right or don't have any right identity card. Generally, the right moving company workers visit your house and have the right moving identity card issued by their company with a stamp. They ask all necessary question which is helpful for the safe and smooth relocation. House Removalists Brisbane notes all the details of moving and provide right cost estimation to their customers. You can ask for other additional services and they will serve you at best deals.
Moving Scams – Don't Pay First
Fraud moving companies always ask you to pay first, either the half or full moving cost. Never ever do this, the moving cost is paid after all the relocation process and delivery of your goods at your new place. Always use the credit cards and debit cards to pay your bills, try not to pay in cash or through demand draft. Beware of these disreputable moving companies who ask large cash amount and deposits. If you find any issue in any moving company then do complaint against that company.
Moving Scams – Fake Names Of Moving Companies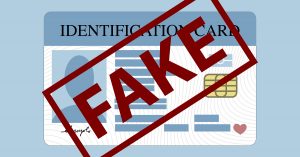 This moving scam happens the most in Australia as well as in over the world. Many fraud companies use the name of famous and reputed moving companies and do scams by using their name and popularity. Many times unauthorized companies change their name frequently. So check all the details properly and make sure that the company has a permanent address and license of moving goods. Always do these following three things whenever you talk to any moving company:
Ask for three reference contacts, who moved through that particular company and belongs to your local area.
Query the experience of moving experience.
Ask for the license number and insurance from that particular company.
If you don't get any reference from any company or from your family and friends then you can go through the online government list of authorized movers in your local areas. This helps you a lot to find your best moving company.
Moving Scams – Beware At Packing
If you have chosen your moving company properly, then this is not such an issue. But take care while your mover packs your items. Generally, they right movers don't take responsibility for those items which you have packed yourself. Ask about the packing supplies and cost of packing properly.
Moving Scams – Insurance and Valuation Protection
The true moving company always provides moving insurance on your goods and valuable stuff. There are two types of moving insurance or valuation which is served by moving companies. The first one is released-value protection and the second is full-value protection. If you don't understand these terms then you can read Moving Champs – Moving Insurance Blog, because insurance is a must not an option. Read all the documents related to insurance on your goods and ask all the required and necessary questions related to your moving. Be aware of fraudulent, check every properly as you going to handover your all-important stuff to some unknown people.
Moving Scams – Transportation Medium
While hiring any transport medium for moving your goods, check your truck or van driver contain the authorized driving license and have a good experience in moving trucks. Choose a convenient man with a van or truck services for safe relocation of your goods. Note the truck number and some basic information about the driver and mover.
Moving Scams – No Blank Contract
Don't sign any blank contract. No matter that you sure with your moving company or not but always take everything in writing. Always sign any document only after reading and understanding it properly. Always ask for a guaranteed quotation which is used as a binding estimate. All the estimated cost, moving and delivery dates and extra cost must be written on your bond document.
These are some factors that will help you to protect yourself and your goods from the fraud companies and moving companies. Moving Champs – The expert removalist in Brisbane, also working on such incidences and making people aware of fraud people and disreputable moving companies. If you also find such kind of companies, then you can inform us or complaint to Department of Transportation.
For any query or question Call on – 1800849008

OR

Email – info@bestremovalsbrisbane.com.au
If you are looking for a house or office removal services, then choose Moving Champs the most trusted and affordable removal service provider in Brisbane. Don't Worry! You can check everything before hiring us. We are looking forward to serving our customers, for a free quotation click on this link given below.
Your house or office relocation can be disastrous if you don't have all the important moving tools and equipment. Right tools, equipment and packing supplies is the core of safe and smooth relocation. With moving tools and good planning, your moving will be easier and...
read more