Moving is always a tough task. Just imagine you wake in the morning on your moving date and find heavy rainfall. This feels pathetic. There are lots of things to move, pack and relocate without damaging or distorting any of the goods. With removalists services, this is easy to manage on bright days but in rough weather like on rainy days it is very much difficult to move belongings safely to the new place.
As winter has come and rain during this season is more than a problem. Therefore you should take care of what kind of preparation your removalists is doing before relocating your stuff. All the articles must be covered properly with sheets and transported through a convenient medium on rainy days.
Must-Do Before Moving With Your Removalists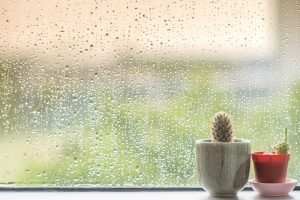 People start preparing for moving weeks before the actual dates. Sometimes relocation is done on bright sunny days and sometimes on bad stormy rainy days. Weather is not in our hands. The best thing you can do is make your preparation best with your removalists service providing company. Here are some important things you can do before moving your belongings to a new place:
Check the Weather Forecast before booking your relocation date and everyday revise and refresh it. Keep track of the weather so that you must be aware of what you need on the moving date.
Pack your goods and items properly with good quality material or hire your removalists service provider for expert packing. Expert packing service includes specialty box packing, plastic sheet bubble wrapping, proper tapping, and many other things that are necessary for additional safety.
Protect yourself from rain and rough weather, because health is very much more important than anything else.
Check the insurance policy of your removalists company and must take insurance on goods and items. It is very much important to protect the value of your goods and items through an insurance policy.
Accept delays. Don't panic in rough weather. If you are finding very harsh weather then it is good to delay or postpone your date of relocation for some days. Ask your removalists before postponing your date.
Things To Remember While Moving On Rainy A Day
Don't worry if it is raining on your relocation date and you can't postpone. You just need to be prepared with some things which are important and necessary on rainy day relocation. For the better safety of your and your belongings do follow these given points:
Wear Rainy Boots/Shoes:
As you know, in the rainy season there will be wetness and water everywhere. So, it is good to wear boots during relocation to protect yourself from the wet slippery ground. Durning removal of heavy items asks your removalists to move slowly and more gently because slippery floors may hurt them also. These boots provide you a good grip on the floor while shifting. So dare to wear sandals or fancy shoes during moving.
Cover the floors of New Home:
As soon as you reach your new house, immediately spread all old useless towels, mats, or old blankets on the floor of your house. Be prepared with these items in the advance on moving days if don't want to ruin your new home. Place doormats outside the home, so that removalists can wipe their shoes when they enter. Be prepared more to save more.
Wear Raincoats:
There is no telling that you should wear a raincoat during the rainy season. It is important to protect yourself from this wet weather.
Check All Your Stuff Properly:
Do revise your list of goods and make sure they are packed properly. Avoid using cardboard boxes as they are not so friendly in the rainy season and can spoil your stuff. Most importantly check the packaging of all the electrical appliances, because one drop of rain can ruin them badly.
Take Precautions For Bacterial and Fungal Attack:
Cover all your boxes of clothes, blankets, pillow covers, etc with plastic sheets properly. Add naphthalene balls to protect them from the foul smell of wetness.
Some Important Tips For The Safety Of Your Goods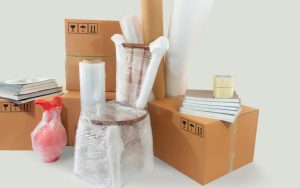 Never be in a hurry while moving, prepare a checklist, and work accordingly. Here are some useful tips you should follow during the relocation in the rainy season:
Use Bin Bags: Bin bags are always useful in these cases. They are large and provide you good waterproofing. Ask your removalists for a good amount of bin bag for carrying goods.
Wrap Everything: If you want everything perfect when you open it, then wrap them. All the goods you want to move to your new place, just wrap them properly. Don't feel shy about using extra plastic covers for wrapping your articles.
Waterproof Covers For Special and Delicate Items: Items like piano, pool table, electrical appliances, etc must be covered properly. Use goods quality bubble wraps and plastic covers to pack your delicate belongings.
Choose Door-to-Door Service: Always ask your removalists for door-to-door services. Because of this, you can save your goods from any harm of rain. Experts can handle your goods better in this situation.
Prepare A Priority List: Before relocating on rainy days, quickly make a list of goods and prioritize them. Select what is more important and safe to be moved first. If something is very delicate and you are not about its safety then avoid it move on that day. Just create an assembly line in the safety of indoors and then start moving one by one.
Cover Your Boxes: Must cover your packed boxes with plastic sheets. Note that no box is opened from the top or any other side.
Choose Man With A Van Service: On rainy days man with a van, services helps a lot. It transports all your items safely. Ask your removalists to check the windows of the van are closed or not before moving.
Relocation On A Rainy Day Easier Expert Removalists – Moving Champs
Don't dare to move your goods and items alone without the help of an expert removalists. An expert knows better than anyone else. Moving Champs the best removalists in Brisbane provides you the special services for rainy days. We ensure safety!
To find out more, you can Call on – 1800849008
Or
Email – info@bestremovalsbrisbane.com.au
To get a free quote, click on this link button.
Your house or office relocation can be disastrous if you don't have all the important moving tools and equipment. Right tools, equipment and packing supplies is the core of safe and smooth relocation. With moving tools and good planning, your moving will be easier and...
read more