House relocation is a mind bursting process. Moving to a new place seems very easy and exciting but moving to the real world is very difficult. Moving with kids and older adults is still accessible because they can understand the house removing issues a little bit.
But moving with pets is very much tricky because animals don't have the power to understand anything. Usually, your pets feel disturbed when you change their place. Your pets don't feel excited about moving or changing their living place so quickly. Nowadays, the best thing is that several measures can be taken to make a move with pets easy and safe.
Here in this blog, you find how you can prepare yourself with your pet for safe and secure house removal. You can also hire the best Brisbane Removalists for making your move comfortable and secure with pets.
Yes, it is a fact that animals don't have the power to understand, but they have a sense of feelings. It means that if you feel stressed or happy, then your pets will also feel the same. So, it is necessary to take care of your emotions, and your pet's as well.
Just keep yourself calm and stress-free while moving or during the pre-move process. If you have so many things in your house and want to make your move happy and safe with your pets, you must appoint professional house removalists in Brisbane.
You can also appoint house removalists for pre-move survey because packing and wrapping yourself is not easy and safe. Your pets can disturb you while packing things or can hurt themselves. Manage and plan everything before moving with pets. Take care of your mood while moving or planning to move. Enjoy everything!
Moving with pets in locals is a bit easy because they are familiar with that place and people. But if your new house is far away or within driving distance, then make some visits with your pet before the actual move. Introducing the new house and neighbourhood earlier helps your pet adjust there, and this small trick makes them familiar with that new place.
If your pet is travelling for the first time, you must buy a travel carrier for pets before 3-4weeks of the actual moving date and make them used to it. Must consult your veterinarian doctor if your pet is sensitive about anything or has any medical issue because moving long distances can also be stressful for your pets.
Things To Do On Moving Day
During the house relocation process, you will be very busy; everything is under your supervision. So, in this condition, there must be someone who can take care of your pets. If you are moving your house by yourself, you can ask your friends and family members to help you.
They can take care of your pets and help you in moving and loading your goods.
But the fact is they, not professionals so, house removalists in Brisbane or by yourself – the choice is yours. Whatever you choose for your safe moving but don't leave your pets unsupervised on moving because so many unknown faces may disturb them and make them angry and anxious.
To make tasks easy and manageable, you can also prepare a checklist for yourself and the removalists. Mention everything you will do and what service would be done by the removalists or your friends. You can send your pets to one of your trusted friend's houses on that day, or you can keep them in one room with proper food and water, but check them in some period regularly to make them comfortable.
Things To Do After Moving With Pets
After a successful house moving with pets, introduce your new home to your pets full-heartedly and happily. Let them roam around everywhere in the house; this helps them analyze everything. Your pet will find a familiar smell in an unfamiliar place through your old house furniture, beds, and other belongings. Make sure they are comfortable with the new place. Reward them with their favourite food for their good and calm behaviour.
Ask your removalists or friends and family for unpacking and organizing the house appropriately for living as soon as possible. If you have an open garden at your new location, ensure the fences' height is tall enough. Make sure that you have blocked all those potential escape routes for your pets.
If you are hiring professional movers, then they can set up your house quickly and more efficiently. They are well-trained and know what to do in different situations. So, if you are planning to house moving with pets, then choose the best removalists in Brisbane – Best Removals Brisbane.
Be concerned about your pets, and don't disturb their regular schedule if you want them happy and healthy. Prepare for a house moving plan which is comfortable and exciting for both of you and your pets.
Key Points To Remember While Moving With Pet
Moving and shifting can be sudden or planned, with pets or without them, but you need to look for intelligent options and tips to make your move smooth and safe in every condition. Moving with pets is stressful and tedious, but follow these tips to make you and your pets calm and relaxed while moving from one place to another.
Before moving to the new house, visit that place once or twice with your pet.
To reduce chaos, prepare a separate place for your pet with their belongings on moving day.
Carry everything necessary during travelling with your pet.
Block all the potential escape places when you reach the new location.
Arrange a separate place at the new location also.
Don't panic; go with the pace of your pet.
Don't disturb your pet routine after moving.
Ask help from good removalists company for a safe and secure move, and be upfront about that you are moving with pets.
Register your pet with the vet of your new location.
Best Removals Brisbane believes that you can make every move successful, but you must hire and consult professional movers if you don't want to bear ordinary things. To find more about safe and secure relocation,
Just call on – 1800849008OR

Email – info@bestremovalsbrisbane.com.au
For a free quote, click on this link now!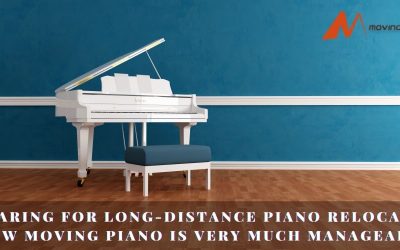 Oh Great! You will be shifting to a new house in Brisbane, feeling excited and a bit nervous about moving house. Shifting can be very stressful and mind freaking if you have lots of delicate stuff like a pool table, piano, antiques in your home. Of all these delicate...
read more