Moving or shifting office stuff and items or the whole office from one location to another location is very stressful and can be very disgusting if you don't hire any professional office removalist company. There are so many important items like desktops, files, laptops, etc in your offices to pack and move properly with care so that no damage happens to any of your items. There are lots of moving and packing companies in Brisbane which offer you office removals services but the Moving Champs Office Removalists Services in Brisbane is the best.
Why choose Moving Champs Office Removalists Services in Brisbane?
Moving Champs office removals services are very easy to access in overall Brisbane as well as nearby states of Australia. They are expert and well trained in office removals. Either it will be in the local areas of Brisbane or in other cities of Australia, they can move your stuff very smoothly without any damage or distortion.
Moving champs provides you 24*7 office removals services. They can relocate your office stuff and items over the weekend because, at this time when your businesses are closed and it is easy for you to move your office without any loss or delay in your business activity. Moving champs are always available for their customers to deliver the best office removals services as well as other services like house removal, furniture removal, piano removal, interstate removals, and many more in Brisbane.
What is the process to hire Moving Champs for office removals?
If you want a satisfactory office removals service in Brisbane, then Moving Champs will be your best choice. There is a very easy and simple process or steps to hire us for office relocation in Brisbane or interstates. Just go through these given steps to book the experts in office removals:
On the very first, go to our website i.e., www.bestremovalsbrisbane.com.au to look at our overall information about the office removals services and other removal services as well.
Request for the quotation, you may also get good deals and offers if your quotation is great and as soon as you submit it. Moving Champs don't ask for any payment to request a quotation.
Choose your office relocation date so that we can provide our office removal services on that particular date for you.
After submission, go for the suitable payment options and our team will be available for you to relocate your office.
At last, we check out your office stuff, pack them with care, move them safely, and unload & unpack them at your new place.
Now you will be thinking your office removals stuff is very very much important and confidential as well, what kind of safety measures Moving Champs will take to move them safely to the new location.
Safety Measures We Take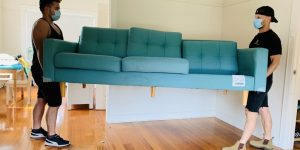 Moving Champs purely take care of the confidentiality and safety of your office removals stuff like files, documents, lockers, desktop systems, etc. As customer satisfaction is our primary goal, we take all the safety measures to relocate the office removals. Some safety measures we take are as mentioned below:
We distinguish the office items according to category and separately pack them.
We use different packing and wrapping methods like bubble wrapping, cardboard box packing, box tapping, etc. Whatever the item will be, we wrap and pack it with proper safety and ensure that it will not be damaged during moving from one place to another.
After packing, we load your office removal items into the truck or van (choose according to your need and no. of items). We use trollies for smooth loading unloading of heavy items like computer systems, office furniture, etc.
Especial Care During Covid-19 Pandemic
As the whole world knows in this period of the covid-19 pandemic, shifting and moving from one place to another is a very alarming task for each and every person. And shifting office removals during this pandemic can be time-consuming for many people, without any help of a professional hand.
Moving Champs Office Removalists Brisbane, take care of their own and customer's health and hygiene, so that no one will affect with any health issue during this COVID-19 pandemic.
We take some special measures for the movement of office goods and items safely to your new place. Here are some,
Before packing Team Moving Champs sanitize all the items and themselves too.
They use sanitized tools for packing and wrapping the goods.
After unloading the goods at the new location they sanitize them again for better safety.
During this whole office removals or relocation process, they wear masks, gloves, and face shields for safety.
Transportation and Installation of Office Workstation
Moving Champs provides you full services from loading to unloading, transportation to the installation of all your office goods and items as well as your whole workstation. Different types of transportation mediums are available according to the number & size of goods and relocation place. We give customized services to our customers, and you can customize your office removal services according to your needs.
Affordable Charges
Many people think, hiring office removalists could be very expensive. But with Moving champs you will experience great service and satisfaction at very minimal charges.
Our quotations are completely free. We provide different offers and discounts to our customers depending upon the quotations. We are here for the best office removals services at very affordable prices for our customers.
Conclusion
Moving Champs is the most demanding and chosen company in Brisbane in the field of moving, packing, and relocating. They provide expert office removals services to their customers. This company is efficient, well experienced in their work, cost-effective, and timely in their work. Its motto is to deliver the best hassle-free moving services to its customers. If you are looking for any kind of relocation or moving, you can trust Moving Champs full-heartedly.
To know more about our services you can go through the link given below.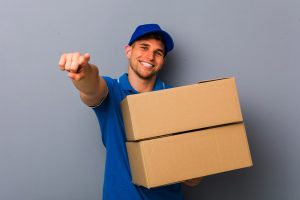 Your house or office relocation can be disastrous if you don't have all the important moving tools and equipment. Right tools, equipment and packing supplies is the core of safe and smooth relocation. With moving tools and good planning, your moving will be easier and...
read more