So you have decided to move your piano, but still confused, how? The wait is over! Today Moving Champs', the leading piano removalists in Brisbane will share with you the best piano moving tips and tricks, to help ease out your day. A piano is a beautiful and elegant musical instrument. And the unique thing about it is its shape and size. Despite wanting not to pay attention to it, its shine, beauty and size grab everyone's attention. Not just it adds to the attraction of space but is also very close to our hearts.
A Piano calls for a good amount of investment. We just cannot see it getting damaged or dented while taking it to the new location. While moving, safety remains the topmost concern. How you too can safely relocate it, is what we are here for! The below-mentioned points will tell you what you should do and why? Let's jump right in!
Do not move your piano on your own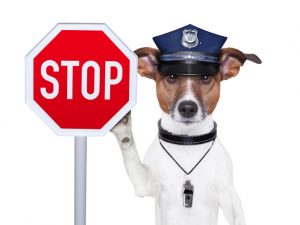 You do not move pianos on a daily basis, but we do! People come to us asking if we would safely relocate their pianos, as they damaged them while moving, the last time. Relying upon the style of piano you have, you could undoubtedly be moving over 1,000 pounds. This is indeed a noticeable amount of weight, and without the best moving tools and techniques, you can injure yourself badly. You can scratch its outer surface, ruin a hammer, break its leg, or even destroy your wall while pulling and pushing it towards the entrance.
For some furniture, your friends can help, but of course, your piano is not one of those pieces of furniture! It's a delicate, oversized and odd-shaped instrument, which is bound to be moved by piano movers having appropriate skills and knowledge moving it before and several times.  So rather than moving it on your own, and getting in trouble injuring yourself or damaging your piano, opt for piano removalists.
Check for the right piano removalists service
Regardless of whether you are simply moving a piano or searching for proficient complete piano moving help, you should never race into finding a mover. Take as much time as necessary to do the examination and make time to get some information about:
Their Piano Moving and storage insurance
If they offer door to door moving service or not?
Sizes of moving vans they are providing
The tools and equipment they use during the move
How many pianos have they moved to date?
The preparation and techniques of their piano removalists
Accessibility and availability
The right piano removalists will ensure that they can move all types of pianos. There are different types of pianos and as their complexities change, the techniques in which they are moved also changes. For example, to move an upright piano, you'll need to secure the piano keys and piano pedals. Cover with a moving blanket and tape to make sure about. Follow by covering the piano with a moving blanket, putting them on the front, back and sides. After that, we need to tape all covers to make sure about the setup. At last, when it's been fully packed, we safely load it into the piano moving the trolley and head towards the vehicle.
In a lot of cases, a piano needs to be disassembled because of the complications such as steep rises or slopes, narrow pathways, large numbers of staircases, etc. Without proper training, one cannot disassemble a piano. But Moving Champs' piano removalists in Brisbane, are disassembling the pianos for years, in such complicated cases.
Call for Pre Move Survey by your piano removalists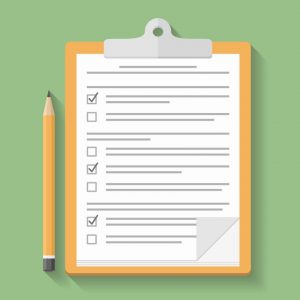 A pre-move survey is a type of inspection that your moving company will do, to address all the challenges and details involved in that move. You can call for the pre-move surveys in the following cases-
If your piano is in a special condition; say for example; aged, brand new, damaged, etc
A complicated architecture of the house, or the surrounding space like staircases, uprisings, slopings, etc
When you have other items to locate
For a customized demand example; a unique packaging, storage service, piano cleaning service, etc
To confirm a day and time for removal
You can clear all your doubts with the help of this tool. A pre-move survey is free of cost and provided by every removalist's company.
Effects of weather on your piano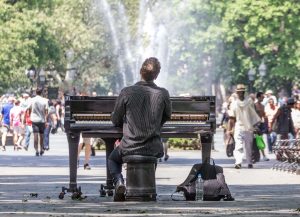 When availing of a storage service, people don't actually know much about how the temperature of the storage house can affect a piano. Assure yourself, and choose the best for your piano by knowing the effects of different weathers on it.
Warm Weather
Hotter temperatures like the ones we're presently experiencing can make piano strings expand slightly, much like running boiling water over a glass container's metal rings to relax them and open easily. Hotter climates can likewise make the wood in pianos extend and swell.
Fall & Winter
Fall & Winter is known to make piano strings contracted. Since they're twisted so firmly, this can put whole loads of pressure on the strings and keys. Simultaneously, cool temperatures make the wood in pianos and their soundboards twisted and wrapped.
While you can't really observe these impacts since they're very insignificant visually, the individuals who know about the particular hints of the sound of pianos can absolutely hear the effect.
Moistures
Significant levels of dampness or moisture in the air could make the soundboard swell. And low humidity levels prompt it to shrink.
Hiring professional piano removalists is indeed the most likeable approach to handle all your stress regarding your piano.
Here's how you can book a professional piano moving service!
There are several moving companies in Australia providing the same sort of service to many customers. But,  Moving Champs provides a detailed range of moving services which involves a committed and highly professional piano removalists service in Brisbane. If you too aren't sure about moving your piano by yourself, you can call us on 1800 849 008 or send us a mail to info@bestremovalsbrisbane.com.au
Your house or office relocation can be disastrous if you don't have all the important moving tools and equipment. Right tools, equipment and packing supplies is the core of safe and smooth relocation. With moving tools and good planning, your moving will be easier and...
read more