Moving and shifting is considered the most challenging task for everyone, especially for older adults like your parents, uncle, or aunts. They are not as fit and energetic as they were in their younger days. They need to plan their move very carefully by considering all the requirements before and after the move. Moving house can also be emotional and stressful for them.
All they need proper care and special attention because they feel disturbed when moving them from one place to another. By choosing a professional removalists service, you can downsize their stress and anxiety of moving and give quality time to your older people for moral and emotional support. In this blog, you will learn about all tips and tricks to help your elders move journey safely and memorable.
Tips To Help The Elderly People To Relocate
All you have to prepared a complete list of all essential things which is necessary for the smooth relocation of your elders. And always be ready to take all the physical pain and strain of house moving, but only you can give your elders' emotional support. If you are going to help your older adults on their move, the following tips make their relocation easier.
House Moving Can Be Emotional
Help your elders in their moving emotions. Our elders feel emotionally weak in this period because they had created memories and stories with their house. It is a tough time for them. They may feel scared and uncomfortable about the new place, home or the environment. At this moment, make them comfortable, give them emotional support and tell them you will always be in touch. Make them comfortable and calm.
Do Everything Patiently
Elders take a little longer time to do any task or work. They are not even physically strong enough to move things quickly and are not emotionally ready to move all those memorable things. So, to help the older adults, you should plan everything very early and give them proper time and conditions to make up their minds. Don't rush; otherwise, things won't go well.
Split The Task To Manage Properly
As you know your old friend or parents will not be able to do everything in one day. So, to make things manageable for them, split the task and go one by one. If you are going to pack or sort a wardrobe, then do it first, don't jump into another task or do the whole room sealed on a single day.
By splitting the task, you can help the older people to go smoothly into the relocation process. Enjoy every moment, whatever you do while moving, make every second memorable for them.
Make Sure They Don't Heavy Lifts
During the relocation process, makes sure your older person doesn't lift any heavy article like furniture or television. Lifting heavy items may cause injuries to them. Try to hire professional House Removalists because they are experts in moving things properly without any damage.
Don't be bossy, and do not work on assumptions. Choose the expert movers for the better safety of your older people and yourself too. Involve the elders in labelling boxes, packing small articles and clothes; in this way, they feel worthy and remember their stuff while moving.
Sell, Donate Or Decompose
It is the best way to manage all the goods adequately. Sort all the articles to move into sections – store, donate or decompose. Sell those articles that are in good condition but not in use. This will help them to get some money also. Decompose all the unnecessary things which are damaged and are not in use. Waste things take the space.
So, by decomposing them, you have fewer items to move and lift. Moving with heavy and lots of stuff is very much challenging for elders. If something is in good condition, you can make charity or donate it too; this will give an excellent feeling to older adults. 
If some articles are emotionally connected with them, do not push them to discard or donate them. You are there to help the elders on a memorable moving journey. Store all those articles in a storage unit. Contact your mover to book good storage space for all those memorable goods.
Keep Them In Touch With Everyone
Before their relocation, announce their moving dates and new address so that all the family members and acquaintances will be in touch with them; if you have a reasonable budget, you can arrange a small party for your elders. It will help to create a pleasant and memorable time. Remind all the comforting memories and visit all places near the old house.
Complete All Paperwork
Suppose they are having interstate relocation, then transfer all the necessary legal papers to the new address. Inform their doctor and lawyer about their move in advance. Register their new address every place for getting all the posts properly to the new address.
Help The Elderly People To Organize The New Place
The settlement is very much substantial, help the elders in organizing their new house. It can be tiring and stressful to organize and manage all the things properly in the new place. Introduce them to the new neighbours make them comfortable, arrange all the requirements for them.
Book House Removalists To Help The Elderly People
Relocating your elders is not that simple. However, it is more effortless to anyone when you opt for a competent team of experts who are well trained to manage any task without any hurdle. That is why it is necessary to hire professional moving companies to plan work with and always the right choice for you and your elders to move. 
Best Removals Brisbane, the expert team has the experience and professional movers to successfully help you and your elderly parents streamline the moving process. As we are a full-service provider company, you can figure out the professionalism and expertise of our crew to make a move smooth.
Hiring professional movers is always the best choice. If your elderly parents or family members are relocating to Brisbane, choose Best Removals Brisbane as your professional movers. Our team is well trained and experienced; we will be your strong hands to move all the goods safely to the new place. Best Removals Brisbane is a trusted removalists brand and offer the best and affordable services in Brisbane.
We are available to serve people 24*7.
For more details or any query, you can call on – 1800849008 OR

Email – info@bestremovalsbrisbane.com.au
For an instant online quote, quickly click on this button!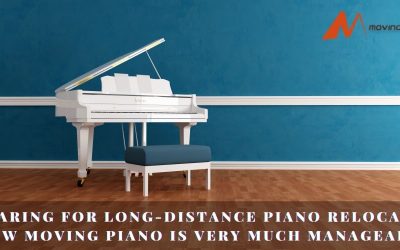 Oh Great! You will be shifting to a new house in Brisbane, feeling excited and a bit nervous about moving house. Shifting can be very stressful and mind freaking if you have lots of delicate stuff like a pool table, piano, antiques in your home. Of all these delicate...
read more