Moving house is like a sweet and sour moment for everybody. There are lots of memory, emotions and things which were attached to the old place. No doubt it is hectic and tedious too. Sometimes people feel nervous about how they will manage overall relocation. But for a hassle-free and smooth relocation, go for good pre-planning or choose the best House Removalists in Brisbane.
Good pre-planning helps you save time and last-minute nervousness. It is essential to draw such type of plan which helps you for efficient relocation without disturbing your budget. Don't raise your stress of packing and moving; spend some more time on your house removal planning or on whom you want to choose your house removalists.
This blog will help you either move by yourself or by house removalists in Brisbane. Just guide yourself through this for safe and smooth house relocation. Best Removals Brisbane won't let your house moving excitement down.
You want to Be Your Own House Removalists Brisbane
Shifting a whole house is quite difficult if you move by yourself, but you can manage through special instructions and guidelines. Here are the particular guidelines if you want an organized and safe relocation by yourself:
Plan Before You Move
Excellent planning is an essential part of safe house relocation. Not only in moving but it is always good in every condition. It is good to sit down calmly and think about what we want and then draft everything sequentially. Prepare a housing moving checklist.
This checklist mentions everything you want to move at what time, and what type of tools and equipment you need, the transportation medium, and everything necessary for safe moving. You can ask for help from your friends, family members, or any real estate agent to get all the required equipment and vehicle for moving. Decide your date booking as soon as possible and pre-plan according to it.
Declutter and Donate Or Decompose All The Unnecessary Articles
Of course, you don't want to move into your new house with old things. It's good to leave all the unwanted things when you move to a new place. This step categorises everything correctly and then filters what you need and what you want to buy new. Sort everything in 3 buckets – Sell, Donate, and Dump. Selling unnecessary things is an excellent option to downsize things and to get some extra money.
You can donate your old clothes to poor people and trash waste and broken things. By decomposing and selling, you will efficiently eliminate all unnecessary things and have fewer things to pack and move. Take a fresh start with new things.
Pack Each of your items In Advance And Use Good Quality Packing Supplies
The next step is to pack everything before moving. Packing plays a vital role in moving and shifting. Get good quality supplies to pack your goods and particular belongings if you don't want to damage them. Use good moving boxes to place things safely into it. Wrap all the fragile items with bubble wrap and place them into a moving box packing peanuts to protect them from damage. Packing peanuts fill the gap between the items in the moving box; this provides cushioning.
You reuse your waste boxes and polythene bags to pack your clothes. While packing, take care of moisture, and insects won't affect your things. Labelling is essential; label everything after packing so that when you unbox and organize your new house, you will find things quickly. If you don't want to stress out while packing your households, you can hire packing services from the best removalists near you.
Book A Truck Or Van For Moving
Ask your friends and family to help you to lift all your heavy boxes. Use the right equipment and trollies to dismantle and load all your articles safely. Place all the boxes properly with proper spacing so that they won't fall while moving. If you are driving your rental truck, you must have a truck driving license. Otherwise, you can appoint a licensed truck driver. Choose the suitable transportation medium or van removals service in advance according to the size of your stuff.
Get Proper Valuation / Moving Insurance On Your Goods
If you are not taking any help from house removalists service providers to move your household stuff, you must at least buy the third party moving insurance or valuation. Valuation is necessary for your good's safety. It will help you when somethings wrong or damage happens to your precious articles.
Third-party insurance provides valuation on your goods correctly and protects the value of your goods from all kinds of issues like loss, damage, natural disaster, etc. If you call professional house removalists, you don't have to buy third-party insurance; the moving company will offer you released type and full-value coverage moving insurance. Either you will take valuation from moving companies or any third party, but moving insurance is a must; the choice is yours.
Unpack And Organize
Unpacking is a more hectic task than packing. So many boxes are spread around you, and everything needs to be appropriately organised to make the new place comfortable for living. Unpacking and organizing also require a good strategy. First, start unboxing all the essentials items like kitchen and washroom commodities. After this, your bedrooms and wardrobes and at last organize your living room.
When you reach the desired location,  place all labelled boxes into their appropriate position and then unpack them, this will save you time and effort. Discard and decompose all the waste boxes, wraps and paper sheets after the complete organization of your new home. Ask your friends and family to help you there with this task, or you hire the only unpacking and organizing services from any moving company also.
Book Best Removals Brisbane As Your House Removalists Brisbane
Even if you have good helping hands, it is always best to choose expert house removalists for safe and secure house relocation. Best Removals Brisbane – the best house removalists in Brisbane will serve you the trustworthy removal and lifting of all your heavy and light household articles. If you don't want to crush or damage anything and need full-value protection on your goods, then you must choose Best Removals Brisbane as your professional house removalists.
We provide all kinds of intermediate moving services which are necessary during removal. Our team is well-trained, experienced and certified. We are known for our customer services and satisfactory house removal services at an affordable budget.
Why Should Work With Best Removals Brisbane For Your House Relocation?
There are lots of reasons behind choosing Best Removals Brisbane as your House Removalists in Brisbane. From packing to unpacking, loading to moving, we can do everything very smoothly. You don't find moving a nightmare or stress with us, and we will make your journey exciting and joyful.
Best Removals Brisbane serves the best and guaranteed stress-free relocation in Brisbane. We are professional removalists in Brisbane that delivers world-class service every time to our customers. Here, these are the following genuine reasons behind our popularity:
Authorized and Experienced
A professional mover is always better than anybody else because they are well-experienced professionals in moving and shifting. Best Removals Brisbane is an authorized and experienced moving company in Brisbane. We have served more than thousands of customers in the past 5years, and know-how moves things efficiently. So, by choosing Best Removals Brisbane, you can get stress-free and reliable moving services.
Fully Insured
Best Removals Brisbane is a properly licensed company and ensure the complete safe relocation of your household stuff. We provide full-value insurance to our customers. Best Removals Brisbane takes all the responsibility for your goods, and if any damage occurs from the company side, they will compensate for it. We will provide safe and secured packing and moving service to our customers.
Reliable and Affordable Service
When it comes to shifting from one place to another, moving budget is the main factor for any person. Therefore, Best Removals Brisbane offers reliable and affordable services so that anyone can hire professional packing and moving services. Our team members visit your house and provide you with a proper estimation of moving, and according to the agreement, they pack and move on the agreed moving day.
There are no hidden charges, and the company will charge on an hourly basis for a local move, and if you are moving interstate, then there is a fixed quotation. We offer customized services also. Our professional movers will cover all loading and packing in three hours, and then we move your goods safely and quickly to your destination place.
Endnote 
Best Removals Brisbane is one company for all kinds of moving and packing. We connect to our clients directly and always keep learning and exploring the best efficient ways to move everything safely. Best Removals Brisbane take a serious look at their customer's requirements to serve a satisfactory service. If you are also in need of reliable and affordable house removalists in Brisbane, then
Call us on – 1800849008 for bookings, or

Write a query or question on info@bestremovalsbrisbane.com.au
For an instant online quote, quickly click on this button!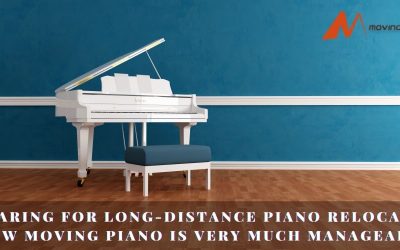 Oh Great! You will be shifting to a new house in Brisbane, feeling excited and a bit nervous about moving house. Shifting can be very stressful and mind freaking if you have lots of delicate stuff like a pool table, piano, antiques in your home. Of all these delicate...
read more