Your house or office relocation can be disastrous if you don't have all the necessary moving tools and equipment. Proper tools, equipment and packing supplies is the core of safe and smooth relocation. With appropriate moving tools and good planning, your move will be easier and safer. In general, usually, people don't have all the essential moving tools and equipment.
Therefore, they hire professional movers to make the house or office relocation hassle-free. Professional moving companies have their tools and equipment, including moving vehicles, and they provide you with full moving service.
Best Removals Brisbane is also one of the best removalist companies in Brisbane, offers complete moving service with high-tech tools and equipment to move all the belongings safely to the desired destination. We arrive at your place on the decided moving date with our tools and packing supplies and manage everything properly without creating any trouble for you and your goods. Best Removals Brisbane serve you complete relocation service so that you don't have to lift or move anything on your own.
Now you must consider what types of moving tools and equipment Best Removals Brisbane uses for the relocation process. In our earlier blogs (Packing Tips For Smooth Moving Process), we discussed the types of packing supplies used during moving. Here in this piece of writing, you will learn about the moving tools used by moving companies.
Types Of Moving Tools And Equipment
Here is the list of all the necessary moving tools which Best Removals Brisbane use to make your move perfect and smooth.
Moving Pads And Blankets
Moving blankets and pads are an essential and versatile tool used by almost every good moving company. To double the protection of your goods, moving blankets and pads are used. It provides better cushioning than plastic wrapping and bubble wraps. Moving pads protect the corners of furniture and other heavy articles and prevent scratches and dents during the move. The moving blankets are sufficiently thick to protect delicate articles and prevent them from moisture and dirt.
Furniture Removalists Team uses these pads and blankets over bubble wrapping to make a move safer and damage-free. They wrap these blankets around all the furniture and heavy appliances with some packing tape or cords to keep the blankets and pads in place. There are different types of moving blankets like supreme blankets, pro blankets, etc., you can choose any of them according to your moving requirement.
Specialized Cartons
The most apparent moving boxes. But we are discussing those basic boxes which are readily available anywhere. We offer special cartons, each with a particular packing such objects as plate boxes, cupboard boxes, and glass boxes.
Shrink Wraps And Bubble Wraps
Bubble wraps and shrinks wrap prevent the surface of any moving item with dents, scratches or any possible damage. The more layers of wraps use, the extra protection your belongings have.
Moving Vehicle
As everyone knows this is the most essential equipment of every removalists company. If you are planning to shift your house or office locally, a van is necessary because it is an essential tool. Best Removals Brisbane offers a complete relocation solution with Man and Van Removals Service in Brisbane. We securely pack and load all your belongings safely into the van. Hiring van service for moving in local areas is affordable and safe.
We have different types of moving vehicles such as Cargo vans, small vans, pick-up trucks, logs, straight trucks and many other variants in our squadron to serve any size of the move. Just make the right choice to guard your goods during moving. The cost of hiring a van service varies due to several factors like moving distance, size of goods, type of van, fuel cost, etc. You can ask for a free quote for a better estimation.
Moving Dollies
Moving dollies are the essential moving equipment to make everything move without any stress.
This special dolly allows the removalists to efficiently remove large and massive appliances such as fridges and ovens more quickly and securely. It is also widespread equipment used by many removalists companies. It saves lots of time and is called the best buddies of moving companies.
It guarantees a damage-free relocation of goods. It prevents movers and you from any personal injuries caused due to heavy lifting of furniture, washing machine, etc. Some of the vehicles are well equipped with a pallet jack; it helps us move the massive item onto the moving vehicle.
Best Removals Brisbane uses two types of dollies – Utility Dolly and Furniture Dolly. You can ask for both or any moving dollies according to your requirements. A utility dolly is also called a hand truck used to move heavy items, moving boxes, etc. It is secure and can handle near 500 pounds of weight.
As the name suggests, furniture dollies are used to move furniture effortlessly. These moving dollies are larger than utility moving dollies and used to move bookcases, pianos, pool tables, etc. It has a carrying capacity of around 1000 lbs.
Safety Straps And Moving Ropes
No house or office relocation is complete and safe without moving straps and ropes. It is the most general but essential component of secure moving. Moving ropes protect the items from moving in dollies and even prevent them from falling. The safety strap is magic; it is beneficial for lifting and loading heavy things. By using these straps, we can move your heavy articles like furniture, washing machine effortlessly.
For the perfect relocation, Best Removals Brisbane uses various kinds of moving straps and ropes. We use them for the comprehensive security of your goods during the relocation process. Here are the following moving straps and ropes we use for a safe move:
Shoulder Straps-   These are used to lift heavy household objects, furniture pieces, electrical appliances, etc. Shoulder straps are a two-person system where the straps are on the shoulders to hold and lift items in the relocation process.
Forearm Forklift – It is also a two-person system to lift objects and looks similar to shoulder straps but its harness hold by the forearms of the working person. It is also used to lift heavy objects.
Elastic Straps – These are used to secure large objects, for example – during the pool table relocation. It provides safety to object from falling while moving or when they are loaded in moving dollies. Elastic straps are made up of nylon that provides good strength and elasticity.
Ratchet Tie-Down Straps – It is also used during the transportation of goods. Ratchet straps protect your goods from movements and shift during transportation. Best Removals Brisbane use these straps to make your move damage-free.
Ropes –  It is used for fixing and securing purposes during relocation.
Furniture Moving Sliders
A furniture slider is a great moving tool. It is made up of plastic and hard rubber. It helps to move and shift furniture smoothly without damaging the flooring of the house or office. It makes the furniture sliding easy and protect your back from cramps and injuries.
We place the furniture slider below the heavy furniture and then move it. Different sliders are available for different floors like wooden floors, ceramic tile, laminated flooring, etc. Best Removals Brisbane is ready for all versatile floors and furniture.
Hand Gloves
Safety hand gloves are standard moving equipment used by movers to protect their hands and for proper grip while lifting and loading the articles onto the truck. It is made up of canvas and leather that serves a good grip. Therefore, a pair of safety gloves is essential on moving day. We use high-quality working gloves that adequately covers your hands, wrists, fingers. A good pair of gloves save things from accidental slips.
Toolbox (Tool Kit)
These are the most important things that anyone can find in every house and workplace. A handy toolbox is applicable everywhere in any situation. Best Removals Brisbane removal team carries a specialized portable toolbox to move or unscrew furniture, holders, etc. Our toolbox consists of scissors, measuring tape, flashlight, utility knife, screwdrivers, pliers, hammer, and tiny nails. The handy toolbox is the most necessary thing on moving day.
Summary
Moving tools and equipment is the core element of moving companies. So, don't worry about your small or big move. Reputed companies suggest the most expert, experienced, and well-timed packing and moving services. So choose the most trustworthy removalists in Brisbane, and let them take care of all your belongings during the move. Best Removals Brisbane is a well-trusted and emerging company in removalists and movers due to our specialized tools and techniques.
To know more about us, feel free to
Call us on – 1800849008 Or

Drop a mail at – info@bestremovalsbrisbane.com.au
For an instant online quote, quickly click on this button!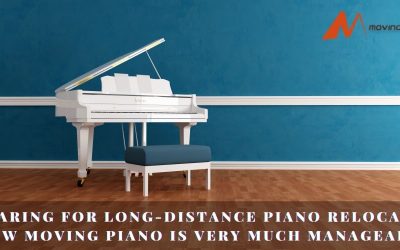 Oh Great! You will be shifting to a new house in Brisbane, feeling excited and a bit nervous about moving house. Shifting can be very stressful and mind freaking if you have lots of delicate stuff like a pool table, piano, antiques in your home. Of all these delicate...
read more