As we all know, the Covid-19 Pandemic has shaken the whole world. The period of lockdown made everything stopped. Every person has locked himself for safety and life. That crucial time was like hell for almost everyone, but this time has given birth to many innovations, technologies, and techniques. This pandemic has shown our inner strength; that is, we can do best with minimal resources.
It was a preparation time to renovate and recreate new thoughts and mindsets of putting immunity over beauty. But no doubt many people who were planning to move or relocate their houses, offices, etc., have dismissed their plans due to sudden lockdown due to the unavailability of House Removalists Services in Brisbane and abroad.
This lockdown is over now, but the fear of The covid-19 virus has changed everyone's way of living. People who want to move or shift their places are still confused in their thoughts due to this pandemic and its safety measures.
We tried to trace some of the most important questions and queries about shifting and relocating during this covid-19 pandemic with proper safety through this blog. This will clear all your doubts and helps you to move from one place to another with complete safety smoothly.
WILL OUR GOVERNMENT ALLOW US TO RELOCATE DURING THE CORONAVIRUS PANDEMIC?
The answer is YES you can relocate your house, office, furniture or any other good from one place to another. According to guidelines released by the government, people who need to shift or move their house or anything can do it, but this needs to be done very safely. The process may be different from usual or with the help of professional removals and storage company in this covid-19 pandemic.
DOES MOVING FALL INTO ESSENTIALS?
YES. The government's new guidelines for Covid-19 considered moving and cleaning services as essentials. For many people, shifting the date of moving is not possible and essential to relocate to a new place as soon as possible. But if you can postpone your moving date, then it's better to wait for some time – Safety comes first.
And suppose it is not possible for and wants to move immediately. In that case, the best option is to choose expert moving and relocating service provider companies for safe relocation in a time-efficient manner.
WHY SHOULD I CHOOSE PROFESSIONAL MOVERS?
As we all know, shifting house, office or our goods from one place to another is already a tough job, and due to this pandemic, this is really like a nightmare for many of us who are planning to move. But with the help of professional hands, this job is so easy, fast, and hassle-free.
It is better to choose the best moving service provider in your locality and assist them to relocate your house or goods. Hiring professional house removalists services in this covid-19 pandemic or moving company knows how to move efficiently as they are well trained in their jobs. Must check all their terms of working and safety measures for your safe movement.
IS REMOVAL COMPANIES WORKING IN THIS PANDEMIC?
According to the government guidelines, removal companies can continue their work in all tiers of this Covid-19 Pandemic from now. Many companies in Brisbane, like Best Removals Brisbane, are assisting their customers in relocation as per the guidelines to ensure Covid-19 secure working. We provide 24*7 removals services to our customers for a safe and smooth move from one place to another.
WHAT SHOULD I NEED TO LOOK AT BEFORE CHOOSING ANY REMOVALISTS COMPANY IN THE COVID-19 PANDEMIC?
Select a company that can serve pre-move surveys remotely.
Check out the company working terms and safety measures they are taking for a safe relocation.
Makes sure all the members of the removalist team were tested covid negative, wear masks, face shields, PPE kit,          and own sanitisers.
The reviews of past customers are critical to know precisely about that particular company's service.
Ensure the team house removalists practice 2m distance from each other for others and their safety.
Best Removals Brisbane takes this Corona Virus Pandemic very seriously and provides all kinds of removal services like house removal, office removal, furniture removal, piano removal, etc. 24*7 to its customers safely. We are offering pre-move surveys remotely, and customers can get their quotations for free.
Best Removals Brisbane is the most chosen and famous house removalist company in Brisbane. It provides exceptional services to its customers during this Covid-19 Pandemic. We are the best example of expert services at a very genuine price that won't shake your budget in this crisis.
DO HOUSE REMOVALISTS COMPANIES PROVIDES STORAGE SERVICES?
Yes, many firms had continued to run storage services. The storage services for house removals vary from company to company. Some of the firms are not providing storage, but companies like Best Removals Brisbane provide complete storage services for house removals.
Proper sanitization of your goods and storage location is done before storage. All the excellent storage companies are maintaining social distancing and following the complete government guidelines for the proper safety of their customer's health.
You can pre-book your house removals date so that the particular company will be available to assist you on your planned date.
DO HOUSE REMOVALISTS COMPANIES PROVIDES TRUCK/VAN SERVICES?
As all the barriers on transportation mediums and interstate movement have vanished. After new guidelines regarding covid-19, nearly all companies provide transportation services for interstate house removals. You can choose your convenient transportation for the relocation of your goods and items.
CAN I CANCEL MY REQUEST IF I AM NOT FEELING WELL?
Yes! You can cancel your booking but in between some specified period. Otherwise, if you cancel your bookings suddenly near the removal date, no amount will be refunded. If your house removals are essential for you, you can assist the house removalists company remotely.
Don't worry! Plan your moving date properly and choose the expert house removalist company for your smooth and safe relocation. For best services, check out Best Removals Brisbane house removals services.
Request your quotation now!
Call Us Now on 1800849008 OR

Send an Email to info@bestremovalsbrisbane.com.au
To get a free quotation now, hit this button!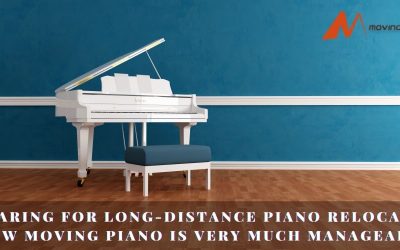 Oh Great! You will be shifting to a new house in Brisbane, feeling excited and a bit nervous about moving house. Shifting can be very stressful and mind freaking if you have lots of delicate stuff like a pool table, piano, antiques in your home. Of all these delicate...
read more