Oh Great! You are going to shift to a new house in Brisbane, feeling excited and a bit nervous about moving house. Shifting can be very stressful and mind freaking if you have lots of delicate stuff like a pool table, piano, antiques in your home. Of all these delicate things, moving a piano is a very much tough task because it is a delicate as well as a very heavy article. Especially when you don't appoint any professional moving company, this will become a huge burden on your head. Therefore, it is beneficial and necessary to hire Piano Removalists in Brisbane.
Even if a person tries to relocate the piano on their own, then they might hurt themselves or can damage the piano severely. Due to the lack of specialist knowledge and skills, normal people can't move a piano safely. So, choose when you plan to move your delicate and heavy piano, always and always choose piano removalists in Brisbane. In this blog, you got to know what are the actual reasons behind choosing a piano removalists during relocation, what are their cost-affecting factors, and many questions you need to ask your piano removalists in Brisbane.
Reasons Behind Need Of A Professional Piano Removalists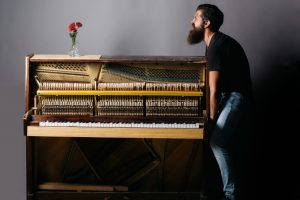 When you move or shift from one house to another, you have many things to do like managing and organizing every stuff. Especially if you are owning a piano, then it must be move and organized by professional hands. Because moving a normal house with the house removalists is very different from moving a house that has a piano. Piano removalists service is also a very different branch of the moving industry that needs high professional moving skills and knowledge of relevant types of equipment. Here are some important reasons listed below that why you need piano removalists.
Piano Removalists Are Experienced
This is the most important reason that why you need a piano removalists for the safe relocation of your piano. Piano Removalists are experienced, as have moved hundreds of piano in their working period which more than any average people. They are sharply skilled in this job. So it is better that only experienced people handle this work.
Piano Removalists Use Right Tools
A normal person does not have the knowledge of all the tools that should be used while removing the piano. But using the right types of equipment and tools is also important for the secure removal of a piano. All the professional piano removalists have a great knowledge of all types of equipment and they are well trained in using these types of tools and equipment. Therefore if you don't want to hurt yourself and your piano too, then hire only professional movers like Moving Champs for safe and secure moving.
Professionals Piano Movers Provides You Complete Moving Insurance
Moving Champs always advise people to take moving insurance on all the valuable goods. This will helps you to protect the value of your goods from various potential risks that may occur during moving and shifting. Piano Removal Insurance is more fine and beneficial than other normal moving insurance. Always take this from your mover company to ensure the safety of your piano.
Choosing Piano Removal Service Is A Value For Money Deal
Moving house from one place to another always welcomes' several types of expenses. But hiring a piano removals service is the smartest investment while shifting home. Professional movers protect the value of your piano by serving comprehensive insurance. They give safe and secure relocation of your heavy article without any damage. Therefore, it is a good value for money deals.
Piano Movers Also Offers Storage Service
If you don't want to shift your piano instantly to your new home, then you can ask your piano removalists for storage services too. Many Professional movers like Moving Champs offer good spatial storage service for safely storing your piano.
How Much Does it Cost To Hire A Piano Removalists?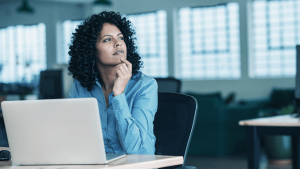 It is a bit difficult to say the exact price of the piano removal service. But as we said above it is a full value for money deal. Every moving company charge differently per hour of moving a piano. You can ask for discounts and other offers on customized service with the piano removal service to get the best deals. Compare quotes for better knowledge of the cost of this service. But only choose the cheapest always look for an expert like Moving Champs piano removalists services. Here are some factors that affect the cost of piano removal service:
Hourly Rates – A minimum number of hours spend on moving your piano. Usually, it takes 3 hours to move and load the piano.
Type and size of the piano (upright piano, baby piano, or grand piano)
Distance between the new and old place
Kind of the surface on which the piano is going to be moved like on grass, upstairs, downstairs, carpet, etc.
These were some cost-affecting factors while moving a piano. Keeping these points in your mind choose your piano moving company wisely. Avoid unnecessary time delays or waiting times because this increases your time of service and cost too.
Important Questions To Ask When You Are Looking To Hire Piano Movers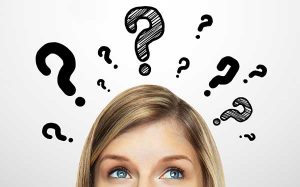 Here are some most important questions that you should ask when you are going to hire piano removalists in Brisbane:
How many years of experience do you have as a piano removalist?
Do you have a well-trained and skilled working team?
What type of tools do you use for piano moving and loading?
What are your piano moving rates?
Do you move all kinds of pianos?
Do you move a piano on every type of surface?
Is there any extra charge for moving a piano upstairs or downstairs?
Do you serve full coverage and workman safety insurance?
Do you have any special offers on piano removal services?
These were some questions that will help you a lot in finding the perfect piano moving company in Brisbane.
At last, the most important thing is don't try to move your piano by yourself. Any wrong step may cause serious injury and nothing is more important than your life. So choose the professionals because moving piano is not your cup of tea!
Here, Moving Champs is also serving piano removal services for many years in Brisbane. We are well-known for our reliable, safe, and cheap piano removal service. So choose Moving Champs for safe relocation and great customer service in Brisbane. Feel free to contact us any time, we are available 24*7 for you.
For any query or question, you can Call on – 1800 849 008

OR

Email – info@bestremovalsbrisbane.com.au

For a free online quote, Just Click On This Button!
Your house or office relocation can be disastrous if you don't have all the important moving tools and equipment. Right tools, equipment and packing supplies is the core of safe and smooth relocation. With moving tools and good planning, your moving will be easier and...
read more